Experience you can trust
As a direct banking service of CIBC, you can rely on us. We'll take the time to understand your future goals and help you get there.
"I identify your needs and help you with solutions for your mortgage, refinancing or debt-consolidation goals and find a solution that best fits your situation."
– Theepan L., Mortgage Specialist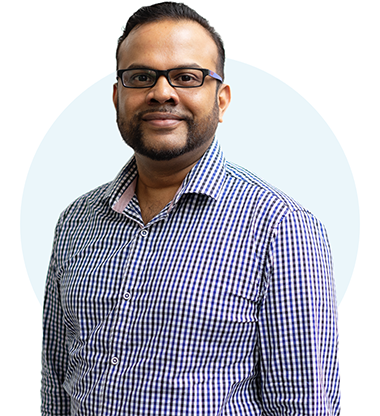 Check out our mortgage rates
Applies to new mortgages of owner-occupied properties with an amortization of 25 years or less.
Applies to new mortgages of owner-occupied properties with an amortization of 25 years or less.
Annual Percentage Rate (APR) is the cost of borrowing for a loan expressed as an interest rate. It includes all interest and non-interest charges associated with the mortgage. If there are no non-interest charges, the annual interest rate and APR will be the same.
Make additional payments at maturity without restrictions and prepayment charges.
Renew your mortgage early and take advantage of our great rates. No added charges.
Make the switch from variable to a fixed mortgage of 3 years or greater at any time during your term.
Access up to 80% of your home's appraised value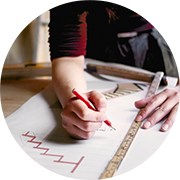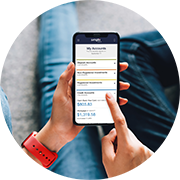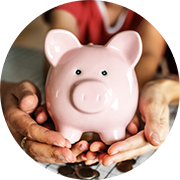 Prepay and own your home sooner
Make payments of up to 20% of your original mortgage amount per year without prepayment charges. Applies to fixed rate mortgages with at least a 2-year term or on variable rate mortgages. Adjust your schedule to squeeze in more payments or increase the amount of payments. You'll save on interest and become mortgage-free sooner.

Thinking of moving on? Let's talk.
We know life happens. There might be a few reasons you may need to break your mortgage:
Sell your property

Transfer your mortgage
If you break your mortgage, you'll have to pay a prepayment charge. To find out which mortgage transactions may result in a charge, explore our prepayment options.

Staying with Simplii has its benefits. Call one of our mortgage specialists and chat about how we can make your experience better.

Special mortgage programs
Whether you've graduated from medical school or you're starting a new life in Canada, our special mortgage programs are tailored to you. Make your home purchase a reality.
Our mortgage names have changed
As of November 1, 2017, your mortgage may have a new name.
Can't find what you're looking for?
Use the arrow keys for suggested results.
Here are the top matches for your search.
Other questions people were interested in.
Get dedicated support when you need it
No need to make an appointment or rearrange your schedule to get your questions answered. Our mortgage specialists will get back to you within one business day.