Feel like you're "always on" at work? Don't stress: our tips have
you covered.
Earlier this year, the World Health Organization came out with a surprising definition for the all-too-common phenomenon of "burnout," officially calling it a symptom of chronic workplace stressOpens a new window in your browser.. This new classification is a reminder: it's time to reevaluate how we cope with the stress of being constantly connected to the office.
But while you may already understand that work-life balance is important, completely unplugging from work at 5 pm may not be an option for you. Perhaps you're an entrepreneur or a manager and need to be available to staff or clients after hours. Or, maybe you work in a field where you're expected to handle considerably more than a 40-hour work week.
Just because you have a stressful job doesn't mean you have to become another burnout statistic. Luckily, there are simple tweaks you can make to your workspace and workday to get more balance without compromising your performance.
1. Redecorate your workspace
Think about inventive ways you can make your workspace a more enjoyable place to spend time. Consider decorating it with photos of family members, adding art or bringing in plants. You might even add an aromatherapy diffuser or a cork board where you can tack up items that make you smile, like thank you letters from clients or postcards from memorable travels.
Buying flowers for your desk during stressful weeks might also help you get through your daunting inbox. Or, you could fill a snack drawer with a selection of your favourite healthy snacks and calming teas for a midday treat.
Regardless of how you spruce up your space, think about how to make your office feel inviting, cozy and calming.
3. Cultivate strong relationships

with co-workers
If you spend a lot of time in the office, it can greatly benefit your mental health to improve your relationships with your co-workers. This will do more than simply cut down on misunderstandings and enable your team to work together more effectively. It might also mean you'll be more enthusiastic about going to work every day.
Maybe the person at the desk next to you likes rock climbing as much as you do, or maybe you both root for the same sports team. Finding common ground will give you something to chat about and bond over during the workday.
4. Use the Pomodoro Technique
If you have a habit of getting lost in your work, you might want to adopt the Pomodoro TechniqueOpens a new window in your browser.. This strategy suggests you work for 25-minute stretches and take 5-minute breaks in between.
Try to connect with others during those breaks. Call a family member to check in, text a friend or chat with a co-worker about their weekend. Just getting up to go for a walk or grab a cup of tea or coffee can also be a source of comfort and create mental space for a reset.
If you're working late, take an extra long break, or schedule a quick dinner with a friend or colleague before you get back to work.
Another way to spend your work breaks is to experiment with meditation. You've likely heard about some of the benefits of this practice; Steve Jobs praised its effects, saying it helped him be more productive and focus more effectively. Studies also support the notion that meditation is a way to reduce stress and job-related anxietyOpens a new window in your browser..
There are all kinds of ways to dabble in meditation if you're a beginner. Methods range from personal practices like walking meditations to established programs for guided meditations to simple apps for starting your mindfulness journey.
Rather than eating at your desk every day, consider getting up and going for a walk or eating outside if the weather allows. You might also choose to get active on your lunch hour by going to a noon yoga class or hitting the gym for a quick workout. The exercise will help you de-stress so you can take on the rest of your day. Not to mention, exercising increases pain-killing, feel-good endorphinsOpens a new window in your browser..
If you're not able to leave your office, consider getting a pedometer and tracking your steps as you walk around at work. You can even walk up and down the stairs to get your heart rate up, avoiding that crowded office elevator as an added bonus.
7. Visually track progress
If you feel overwhelmed at work, it might be because you can't physically see all the progress you're making. If you're working on a big project, use a spreadsheet or whiteboard to track progress toward your goals.
Get creative with the effort! Print out charts to tack up on the wall to show what you've done so far. If HR approves, use whiteboard paint to dedicate an entire wall to goal-trackingOpens a new window in your browser.. Or, gamify the process by using a sticker chart or puzzle that lets you see exactly how close you're getting to your objective. Every time you update these trackers, you can see how much you're accomplishing, which will make you feel motivated and proud.
8. Give yourself occasional

tech time-outs
Think about how you can limit your screen time to disconnect from the demands of work. Start by seriously considering how quickly you actually need to respond to a work email, especially on nights and weekends.
Maybe you can check your inbox every few hours rather than monitoring your notifications with hawk-eyed vision. Or take a few 30-minute or hour-long tech breaks each day. Once you've figured out how much time you can afford to spend away from your tech, find restorative ways to spend that time. Maybe what rejuvenates you most is going for a walk in nature. Maybe it's playing catch with your dog or going for a swim at the local community centre. Whatever you do, make sure that you savour those uninterrupted minutes or hours.
It's important to pat yourself on the back when you do a good job. Find ways to do that every day. Did you finally send a difficult email? Good for you! Did you end a meeting you led on time, when you usually go over by at least 15 minutes? Great!
In addition to verbally acknowledging these accomplishments, give yourself a reward: read a non-work-related article for a few moments, listen to your favourite guilty-pleasure song or let yourself sneak a bite of something sweet. Just taking a simple moment to congratulate yourself for finishing a task can make a big difference.
10. Prioritize your vacation
Make sure to actually use your vacation days. An ADP Canada study found that on average, Canadians miss out on 3 days of unused vacation timeOpens a new window in your browser.. Don't let that be your fate! Use all of your vacation days. Vacations are a great way to de-stress and recharge so that you'll have more energy to work hard when you return.
When you're out of office, find a way to completely unplug from the office. Prepare your colleagues so they can take care of anything that might come up, set your auto-reply and head off on your trip. Instead of sneaking peeks at your work accounts, give someone at the office your phone number or personal email and tell them to contact you only in the event of an emergency.
Even if you don't have a major vacation coming up, you might still be able to capitalize on an upcoming business trip. Travelling for work doesn't have to mean ordering room service and eating dinner alone every night. If you're heading off on a work-related trip to another city or country, consider staying an extra day or taking your partner along. Find fun things to fill the time when you're not in meetings or at a conference. Dine at one of the area's best restaurants, go see a play or live music performance or book a massage at a local spa.
Find the balancing act that works

for you
These small and simple tweaks can help you maximize your day, connect more deeply with colleagues and spend more time with friends and family. It's all about knowing yourself and what relaxes you, then implementing strategies to make your work life more enjoyable.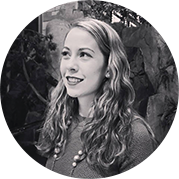 Written by
Amanda Reaume
Amanda is a millennial personal finance writer who has been published in Time.com, USAToday, the Globe and Mail, the Vancouver Sun, and Forbes. She wrote the book, Money is Everything: Personal Finance for the Brave New Economy, a primer on money for millennials.