A financial guru shares how roommates of both the romantic and platonic variety can set up
household budgets.
When it comes to sharing where you live, money is one of the most difficult topics to tackle, regardless of whether you're roommates who met on Kijiji or a couple about to walk down the aisle.
Should you have joint accounts or separate? What happens when something in the house breaks? How do you create a budget when there's income disparity?
We spoke with certified financial planner Shannon Lee Simmons, founder of the New School of Finance, for her take on how roommates of all kinds can set their households up for financial success.
The couple struggling to save: Kayla

and Daniel
Kayla, 27, was still living with her parents when she met Daniel, 31. So after a year of dating, it made sense when Daniel invited Kayla to move into his St. Albert, Alberta condo. Since the 2 have comparable annual salaries, they decided to split the mortgage, utilities and other household expenses equally.
Two years in, Kayla says the system works for them, but they don't have any shared bank accounts or a set budget.
"We have financial goals, including purchasing a bigger home and saving to travel, but we keep track of our spending and saving mentally," she says. "My concern is that we're not reaching our goals as quickly as we could."
Simmons recommends that cohabiting couples open up a shared chequing account for household expenses. Both parties then pay an equitable, not equal, amount into it.
"It keeps everyone involved in the finances, but allows couples to have their own private financial lives," says Simmons.
Ready to level up in your relationship? The next step is a shared savings account. "Otherwise, even if you're both talking about the same goal, it can still feel like, 'My money, my goals' and there's no teamwork," says Simmons. "Doing it together starts you off as a financial team."
The siblings who share a home: Jackie

and Joel
Following the sale of his townhouse in Hamilton, Ontario, Joel, 28, decided to buy a 3-bedroom house with his sister, Jackie, 29. Both siblings contribute equally to a joint account from which expenses, such as the mortgage and utilities, are debited.
However, not everything is entirely equal. Since Joel contributed more to the initial down payment, the siblings signed a Share of Property Value Agreement, which allows Jackie's share to increase as they pay down the principal balance.
"In the event that we decide to sell, we can reference our agreement to determine our profits share," explains Jackie, a first-time home buyer.
Since starting the New School of Finance, Simmons has seen an increase in co-living situations, particularly among siblings like Jackie and Joel.
"Life is so expensive, and doing it on one income is hard. Roommates allow you to mimic the dual income of people that are in romantic relationships," she says.
Getting a lawyer in on the action before purchasing is key. Otherwise, Simmons says that siblings in similar situations to Joel and Jackie may want to consider how they divvy up utility payments. "If someone put down a bigger down payment, they may have bigger stake in the equity. So, they may also pay more of the monthly bills, because when the house is sold, they'll likely take a bigger piece of the capital gain," she says.
The adult son who lives at

home: David
In the early '90s, David's family immigrated from Hong Kong. The Toronto home they bought is the one that David, 32, still lives in with his parents today. After university, he started to pay rent. As his salary increased, so did his monthly contributions.
"There's a stigma against millennials living at home, but it's quite normal for Chinese people to have multiple generations under one roof," says David.
The situation changed a few years ago when David became the breadwinner for his family. He continues to hand over a cheque to his mother each month for bills, but he remains somewhat in the dark about the specifics of how the money is spent.
"I don't know how that money is split up, but I trust that my mom, who manages the household budget, is handling it well," he says, adding, "My mom doesn't like to talk about money."
While there's a cultural element at play, having a hands-off approach to money management prevents David from gaining key financial literacy skills.
When possible, Simmons suggests that families use an app or shared spreadsheet for budgeting. Although one person can continue to manage the finances, it allows everyone to see what's coming in and going out.
Regardless of your living situation, Simmons says one thing that is key to functional household finances is getting everyone involved and having full transparency. "The biggest mistake you can make is not sitting down and getting 'financially naked'," she says.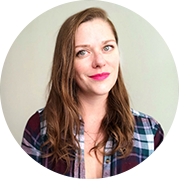 Written by
Jessica Lockhart
Jessica is a Canadian freelance journalist and fact checker who has written for The Toronto Star, enRoute and Chatelaine. She's currently based in New Zealand.