Chef Scott Jonathan Iserhoff roots his culinary company in the traditional values of honouring land and community.
One version of a Maskêkowiyiniwak — Swampy Cree — tale explains that the Robin is not simply a symbol of spring. The bird once saved the last spark of the world's dwindling fire. According to lore, the bird beat its wings to resuscitate the Earth's flames, burning his chest in the process.

As such, the Robin, or Pei Pei Chei Ow — ᐱᐦᐱᐦᒋᐤ, pronounced "pe-pe-s-chew" in the Maskêkowiyiniwak language of Omushkegowin — is a powerful symbol. It's also one that's near and dear to Chef Scott Jonathan Iserhoff. His Moshum, grandfather, gave him the name when he was a child due to his talkative and inquisitive nature. "Because I was chatty, I'd ask questions about everything…back home, you hear the Pei Pei Chei Ow singing all the time."
Decades later, when Scott was deciding what to call his new culinary venture, the familiar name felt like the perfect fit. He and his wife Sveta founded food and education company Pei Pei Chei Ow Opens in a new window.. The company is based in Amiskwacîwâskahikan Treaty 6, with his wife Sveta. Today, the couple manages the company with their toddling daughter Yaroslava in tow.
Launching Pei Pei Chei Ow has been its own exercise in perseverance — fanning an ancient, undying flame. And it all started with a spark.
In Maskêkowiyiniwak culture, a good life entails "a state of harmony, well-being and comprehensive health based on relationships, cultural identity and connection to the land Opens in a new window.." This philosophy, called Mino-Pimatisiwin, is a cornerstone of the ongoing work at Pei Pei Chei Ow.

For Scott, a deep, personal connection to food runs deep. "My earliest food memories are of my grandparents sitting around the fire. I watched them pluck geese and smoke fish and smoke more geese, and make bannock and tea…they're beautiful memories," he says. He recalls the sensory experiences: the smell of the wood, the warmth of the teepee and the crackle of the fire intermingling with the soft chatter of adults.
In these scenes, it was clear to Scott that food sovereignty was anything but solitary. Supporting the nutritional needs of the community was a family effort — a communal undertaking. And yet in settler culture, the path to becoming a chef is often singular and highly competitive. After 15 years of working long hours in non-Indigenous restaurant kitchens, Scott set out to do things a little differently. He wanted to tap into those feelings of community he remembered from childhood while gathered around the fire.
So Scott and Sveta began foraging together — a traditional way of harvesting that ensures there will be plenty for everyone, including future generations. Preserving and selling what they gathered allowed them to make space for the joyful experience of being on the land while sharing their traditions with others.
When deciding to leave the restaurant industry in Ontario behind and relocate West, Scott and Sveta had to reimagine what success looked like to them. They thought deeply about what financial security would feel like for them and what wealth meant in their own definition. They kept returning to the ideas of family, community and the lessons Scott learned as a child.

The early days of Pei Pei Chei Ow involved hosting pop-up dinners and catered events. Word spread like wildfire. "We never even marketed ourselves — it was all word of mouth," says Scott. "The community really propelled us forward, and now we're just trying to keep up." Today, the business offers in-house culinary classes, catering and takeaway cuisine in addition to pop-up dinners.
But when you're pathfinding, the way ahead isn't always straightforward. For Scott, the continued growth of Pei Pei Chei Ow means accepting the twists and turns along the journey. And there are surely more to come down the road.
"I always tell my chefs, 'If you stay in your comfort zone, you're not growing,'" says Scott. "If I never [left my previous career], I wouldn't be here doing what I love. I'd probably still be in the restaurants, miserable."
Despite Edmonton having the third-largest Indigenous population in Canada, there's a serious lack of representation in its culinary landscape. Through the success of Pei Pei Chei Ow and with the local community's support, Scott hopes to be a part of changing this imbalance.

"I get tired when I hear about the bad. Indigenous youth need to hear the successes," he says. "I want that narrative to change, and I think Pei Pei Chei Ow is doing it…existence is resistance when you're born Indigenous." Infusing dishes with the memories and stories of his people is one way to get younger generations invested in building a brighter future for their community.
When it comes to his own investment, Pei Pei Chei Ow has been a worthwhile adventure. "We used our own money to build Pei Pei Chei Ow, and to see where it is now…I'm proud of who I am, my family, where I come from and the values they've instilled into me," says Scott. Building the business into something that supports his team in a way that he couldn't find when starting out in the industry is one way he plans to keep those values at the centre of Pei Pei Chei Ow.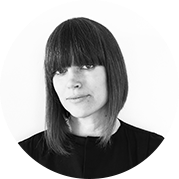 Written by
Heather Thompson
Heather Thompson's writing originated with short stories and illustrated fiction which naturally segued into the visual realm of writing for the screen. She received her introduction to writing for the industry as head treatment writer for Radke Film Group in Toronto and is currently developing two feature length genre scripts for IndustryWorks Studios in Vancouver. Her fiction work has run parallel to a 20-year career in freelance journalism with a focus on the arts, music and youth culture. She is published in a host of Canadian and international magazines, tabloids and zines including Adbusters, NOW, Elements, Highsnobiety Berlin, Bubblegumclub Cape Town, and YRB NYCs. Heather continues to explore a variety of platforms for her work, most recently penning a collection of songs with Canadian singer/songwriter Zaki Ibrahim that was released on Redbull Music.