House sitters and a vanlifer reveals strategies for simplifying and saving. Read their 3 tips on how to cut down on your spending.
I consider myself your average young professional. I spend most of my days working 9 to 5 in front of a computer. My evenings consist of walking the dogs, cooking, reading and watching Netflix.
There's only one difference: I move every month, and I haven't paid rent or a mortgage in over a year.
In June 2018, I packed up my life and became a full-time house sitter. I adopted the unconventional lifestyle partially because I had debt. A lot of it.
Like many millennials, I graduated from university during the peak of the recession. Although I'd worked hard and was careful with my money, years of living in urban centres and enjoying the corresponding lifestyle of dining out, frequent travel and shopping had caught up with me. Getting my finances in order called for a drastic change.
It worked. In the last 6 months alone, I've paid off more than $10,000 in debt on only a modest salary. The savings haven't just come from getting rid of overhead living expenses, though. They go hand-in-hand with my lifestyle.
As a modern nomad, here's what I've learned about simplifying your life and savings. Best of all, of these strategies are easy to adopt without giving up your house.
1. Pretend everything you own has to fit in a finite space
In the last year, I've lived in everything from an expansive 4-bedroom home to a tiny house in the countryside. But it's not the size of homes that limits my physical possessions; moving frequently means that everything I own has to fit in my car. Impulse shopping is now out of the question, including for items I wouldn't usually think about, such as specialty foods that can eat up both your budget and room in your fridge.
If I'm anything like Dalene and Pete Heck, this lifestyle change will stick when I return to "normal" life. Before the couple began their 6-year journey that took them to 12 different countries in 2010, they lived in a 2,100 square foot or 195 square metre home. When they returned to Lethbridge, Alberta, they downsized to a space that is only 1,200 square feet or 111 square metres.
"If we want to purchase a new item, we do so knowing we need to unload another in order to make room. That forces us to consider our purchases carefully," says Dalene. "Nomadic travel taught us that living minimally is so very freeing. We prefer to focus our energy on experiences and making memories."
So, what do you do if you need something, but don't own it? An easy change is to borrow before buying. Libraries, including toy and tool libraries, are your friends, as are local pay-it-forward groups.
2. Get all of the joys of pet ownership with none of the costs
One of the reasons I wanted to housesit was so I could spend my days booping dogs' noses. I love dogs, but know firsthand that the costs of a furry friend, including vet bills and pet insurance, can add up quickly.
Yet, dog ownership can also be a good way to save money. No expensive gym membership is needed when you have a pooch that needs to be walked, and you can't spend money on an impulse night out when you need to go let the dog out.
Housesitting isn't the only way to take advantage of these benefits. You can replicate the experience by fostering an SPCA animal or becoming a Puppy Raiser for the Canadian National Institute for the Blind, a unique program that allows you to foster a guide dog for the first year of its life. In both cases, food and vet costs are covered.
Alternatively, if you're looking for a side hustle, sign up to become a short-term dog sitter for a service such as PawshakeOpens a new window in your browser.. Or explore the burgeoning pet-sharing economy.
3. Give yourself an allowance
Perhaps the greatest key to my success has been sticking to a strict weekly allowance. My only real costs are food, transportation and entertainment. Rather than breaking this down into 3 different categories, I keep it simple by allocating myself a lump sum. Food obviously comes first in the hierarchy, followed by transit. Anything that's left over at the end of the week is spent on entertainment such as dining out.
Jesse Bromm, a Vancouver-based artist and glassblower, started living in his truck in 2017. The lifestyle, he says, allows him to put away what he was spending in Toronto on rent every month, and it gives him a chance to do something he'd never done before: treat himself.
"As an artist, it's usually feast or famine," he says. "I now have a disposable income and have been improving my quality of life. I eat out, take road trips and spoil my dog."
Bromm hits on an important point: Even if saving is your top priority, it shouldn't come at the cost of your mental or physical well-being.
Living minimally and maximizing your savings doesn't have to be about sacrifice or complex mathematical formulas. At its heart, it's about identifying your value systems and investing time, money and energy into what matters to you most. After all, home is where the heart is, even if it's on a set of wheels or if it happens to be someone else's.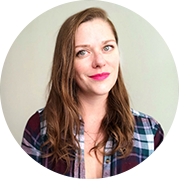 Written by
Jessica Lockhart
Jessica is a Canadian freelance journalist and fact checker who has written for The Toronto Star, enRoute and Chatelaine. She's currently based in New Zealand.