Young professionals share about the silver linings of life in isolation.
With Canada and the rest of the world learning to live through a pandemic, we're all a little bit out of sorts. But, along with the uncertainty, there are some nuggets of wisdom and moments of gratitude worth noticing and even celebrating.
We reached out to a few young professionals for their take on how their lives have changed since the start of the pandemic, from their work lives to their downtime, as well as how they're finding ways to give back to others.
One of the biggest changes in the past few months has been the massive shift toward remote work. Devon, 26, works in human resources for an oil and gas company in Calgary, and he hasn't taken a break, even though his office has relocated to his kitchen table.

"[Right now], we have to pay close attention to the needs of our employees," Devon says. "Really, I didn't change much about my routine. I still work from 7:00 am to 5:00 p.m., catch up on all work minutiae in the morning and maintain my usual routine in the afternoon to keep ahead."
Public relations professional Miriam, 27, feels the same way about keeping a strict schedule. "I've tried to maintain [structure] while self-isolating," she says. "I sign off at 5:30 p.m. sharp and immediately go for a run. That way, I can have a firm end to my work day."
Not everyone has the luxury of working full-time from home, however. Aris, 27, is an essential employee. He works with children and young adults with disabilities as a support worker. "I'm still going to work every day, just taking more precautions," he says.
Aris feels lucky to still be receiving his full salary, especially because he makes room in his budget to help out family. "My mom is still in Congo DRC. I'm sending money home to support her while she rides out the pandemic," he says, "So I am being careful with my [spending]. It's a bit easier when I'm not eating out so much, though."
It's more of a puzzle for the thousands of people who have been laid off or furloughed, or whose hours have been cut back. Carmilla, 39, is a hair and makeup artist. With her work involving such close contact, the physical distancing measures caused her gigs to dry up almost overnight.
So she got creative. "I started teaching classes online," she says. "I teach a skincare seminar and do a few makeup tutorials on Facebook Live with my clients." She has also created a Business 101 class for emerging hair and makeup artists to help them navigate the industry.
"It's everything from writing an email to budgeting. I didn't originally have a plan for a pandemic in there...but now I do," she laughs.
Keeping active, connected and entertained
Everyone we spoke to expressed one common view: you have to make room in your schedule for a little bit of fun.

Joe, 37, isn't letting social distancing prevent him from getting his game on. "Pre-COVID-19, my friends and I had a weekly game night. Now, we all log on to a video chat and play remotely," he says.
Joe's other favourite video-chat partner is his 92-year-old grandmother, who lives in Miami. "My grandmother lives alone, and I think it's so important to speak to your elders right now. I don't want her to feel isolated while we go through this, so I talk to her every day," he says. "We're more connected than ever before. That's definitely a silver lining to this whole situation. It has made me appreciate human connection more."
Connecting with loved ones is also proving helpful for Vanessa, 36, a jewellery designer who is spending quarantine with family in Vancouver.
"I've been helping my sister and brother-in-law with their kids, as they're both healthcare workers," she says. "There's so much going on right now...but I am so grateful for this time. I would never have gotten this much quality time with my nieces and nephews."
Their play has become her play, too. As an artist, she loves expressing creativity with the kids. "Kids experience everything through play. It's amazing. Making maps, playing outside in nature and playing pretend have all done wonders for my creativity," she says.
Taking care and making time, for you
Vanessa also makes sure that she takes a little bit of time for herself. "I've gotten into running as a form of self-care," she says. "It's a fantastic time for myself, and it's something I can control. This was never something I did before, so, as I keep at it, I try and go a little harder and a little faster each time."

Exercise is something most people have had to approach differently now, with many gyms closed for the time being. Carmilla has converted her living room into a home gym, ordering everything from resistance bands to dumbbells to keep up her pre-isolation routine.
"I am still trying to work out 5 days a week," she says. "I told myself that now I have no excuse. Right now, it's crucial to take care of your body. It has absolutely saved me from the stress."
Devon is also embracing exercise and a new hobby he's gotten into: yoga. "My girlfriend has made me a semi-yogi," he says. "I'm still a beginner, but it's a great way to unwind."
For Aris, dancing is therapeutic. A lifelong dancer, he feels his best when he's moving his body. "It makes me feel like myself after a hard day," he says.
Miriam has been all about creating fancy home-cooked breakfasts from scratch every morning as a way to begin her day with a treat. "It wakes me up and energizes me for the day, and I've loved sharing my recipes [on social media]," she says. "It's a great way to feel connected to both myself and my friends."
Giving back to those who inspire us
For those who aren't essential workers, it may be tough to find a safe way to give back as much as they may want to.

For Miriam, as hard as isolating is, social distancing is easy when she remembers who it's for.
"I have so many friends and family members who are frontline workers," she says. "They are so inspiring. They remind me...we are all doing our part." She's also financially supporting some of her favourite local businesses. "If I can put my money toward making sure people keep their jobs, I absolutely want to do so," she says.
For Joe, giving back is as simple as staying connected. "The most meaningful way for me to [give back] is to make sure my grandmother is happy and healthy," he says. "Keeping connected to her really gives me a sense of purpose."
Looking to brighter horizons
Work life has been interrupted, socialising isn't the same and life might feel like it's on hold, but, as with every challenging situation, it's possible to gain or learn something from the experience.

Aris recommends looking for simple ways to find joy. "I actually love the silence," he says. "Sometimes I like to sit and open up my window and just hear what's going on outside, [listen to] the wind. It's very healing."
For Carmilla, it's been exciting to look toward the future. "I know we will move on and be stronger," she says.
Vanessa believes that when she looks back on this time, there are things she'll remember fondly. "It's a breath, a moment to catch up, and I'm lucky enough to spend it with my family," she says. I may never get this sort of time again. I just feel like, as hard as it is, it's also precious."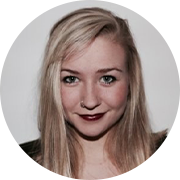 Written by
Jessie Torrance
Jessie Torrance is a video producer, writer and director based in New York City.