Reduce the environmental impact of your look with these simple
habit swaps.
Whether you see clothes as a way to have fun, express your personality or simply just a practicality, it's exciting to debut a new look.
But if you're relying on fast fashion for new outfits, that look might come with an unexpected environmental price tag. A recent CBC documentary looked into how fast fashion affects our planetOpens a new window in your browser.. The documentary examined a variety of environmental impacts fast fashion has, including how it contributes to pollution.

According to CBC, more than 100 billion pieces of clothing are produced every year. In addition, much of the clothing made by fast fashion labels ends up in incinerators or landfills within just a year of being made.

So, how do you make more ethical clothing purchases? It doesn't have to be complicated. There are simple ways to reduce your fashion footprint and save money without compromising your style. Here are a few tips for foregoing fast fashion in exchange for a more sustainable look.

Have you ever watched old movies and dreamed about the elegant dresses or suits that the stars wore way back when? You don't need to just dream. You can buy and wear similar looks.
If you're worried that means spending hours combing through thrift stores, that's not necessarily the case. While you can find vintage clothing at dedicated stores, swap meets, antique markets or estate sales, you can also buy it online. Etsy, eBay and Instagram make vintage shopping easy. With Etsy and eBay, you can easily find what you're looking for by using the search engine (just type in "vintage jacket", for example). On Instagram, try following hashtags like #vintage.

Vintage clothing tends to be sustainable since it encourages people to wash, mend and fix old clothing rather than purchase something new. When you buy it from a dedicated online vintage dealer, they've often done all the work for you. All you have to do is hit "add to cart."

Just because you're buying vintage pieces doesn't mean you have to dress like you stepped out of a bygone time. You can mix and match retro items with newer clothes for a unique look. Another bonus of the vintage aesthetic is that, unlike fast fashion, which is affordable but tends to lose value quickly, vintage clothing can often be resold for the same price or even more as long as it's kept in good condition.

If physically going to stores is half the fun of shopping for you, there are plenty of ways to make your sprees a little more sustainable. Other ways to reuse clothes in lieu of buying new ones include going thrift shopping, frequenting consignment stores and hosting clothing swaps.
Thrift stores are great places to find cool pieces that someone likely discarded because they no longer fit. What's more, thrift shops are often social enterprises, which means you can feel good knowing the money you spend there will go to a good cause.

Consignment stores are often a little pricier than thrift shops, but you might find some real steals. Some consignment stores offer bigger discounts the longer an item goes unsold.

Another way to reuse clothing is to host a clothing swap with friends. To attend, everyone must bring a certain number of clothes they want to trade. Have your group draw numbers and select their favourite items one by one to ensure everyone gets a fair shot at grabbing the most popular goods.

If online shopping is more your speed, try turning to websites like DepopOpens a new window in your browser., thredUpOpens a new window in your browser. and PoshmarkOpens a new window in your browser.. These sites allow people (sometimes even celebrities or Instagram influencers!) to resell clothing. You might luck out by finding something that's perfect for you and still on trend.

3. Need to buy new? Look for

this sign
ABuying things secondhand is great, but what happens when you can't find a piece you need? You can avoid the downsides of fast fashion by making sure what you buy is an environmentally low-impact choice.
A quick way to tell if a piece of clothing is sustainable is to look for a Bluesign logo. Bluesign is a company that audits and certifies a clothing brand's sustainabilityOpens a new window in your browser.. Bluesign doesn't just make sure that an item is safe for consumers, but it also ensures that the people who make your clothing aren't exposed to unsafe working conditions. Companies like Columbia, MEC and Patagonia all adhere to Bluesign's standards.

If you enjoy the styling process, consider buying clothing that can be easily adapted to create different looks.
If you have a favourite skirt or a blazer, you can mix it up with different tops or bottoms to create an entirely different outfit. Wearing old clothes in new ways can also completely transform an item. Try tucking in shirts you typically wear untucked, for example, or belting a dress you generally wear loose. Getting a little creative in this way will save you from having to buy extra pieces.

Additionally, try to invest in some baseline, one-colour pieces that can be easily styled. There's a reason so many "little black dress" guides exist on the Internet. A black suit or frock can be transformed into a number of fun looks for just about any occasionOpens a new window in your browser..

If you're bored with everything in your closet, you might not need to go out and buy a whole new wardrobe. A statement necklace, the right earrings or a scarf are all great items to find during a thrift store run, and they can turn an old outfit into something fresh.
Similarly, stylish socks or a tie might make your old look feel new. Accessories are versatile and can be used to extend the life of your existing wardrobe. They're also easier and quicker to buy. You can order them online without hesitation since you don't need to worry about fit.

Do you have a big event coming up? Rather than running around trying to buy a tuxedo or fancy dress that you'll wear only once, consider renting your outfit. Tuxedo and suit rentals have long been a standard practice, and renting dresses is a more recent trend.
Companies that allow you to rent designer evening wear for a special event have gained prominence in recent years, including The FitzroyOpens a new window in your browser.. All you have to do is log onto the site, choose a dress, and they'll ship you 2 sizes to make sure you receive one that fits. Then, wear the outfit and ship it back. It's cheaper than buying a new outfit, and you get to wear dresses that you might not have been able to afford otherwise. You can also shop for your look from the comfort of your home in your pyjamas or between business meetings at work.

The company Rent frock Repeat is planning to launch a service that will take clothing rentals to the next level by allowing you to rent a collection of day wear on a monthly basisOpens a new window in your browser.. With a monthly subscription, you can inject new life into your wardrobe, and then return the pieces at the end of the month without having to navigate the mall. Ontario-based Dresst is another option for clothing rentalsOpens a new window in your browser.. The service ships you 3 new items every month, and you can wear the pieces for 30 days to keep your wardrobe on trend.

These environmentally friendly strategies for updating your wardrobe involve simple habit swaps, and many will also save you time. Saving money on secondhand or vintage clothing isn't just a ton of fun and better for the planet, it also means you'll have a unique look that no one can copy.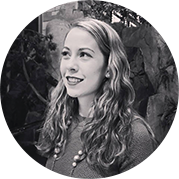 Written by
Amanda Reaume
Amanda is a millennial personal finance writer who has been published in Time.com, USAToday, the Globe and Mail, the Vancouver Sun, and Forbes. She wrote the book, Money is Everything: Personal Finance for the Brave New Economy, a primer on money for millennials.