Heard about the federal government's new home-buyer programs,
but aren't
sure how they work? Here's a simple
walk-through.
While some might tell you that the secret to home ownership is skipping your daily coffee shop stop, you know that small steps won't necessarily make up the entire gap, especially if you're saving for a down payment in a big Canadian city where real estate prices have skyrocketed.
Luckily, some recent policy changes mean you're closer to getting the keys to your own place, without having to give up your regular brunch dates with friends.
In 2019, Canada's federal budget released exciting news for would-be home buyers. Not only will they now be able to borrow up to $35,000 from their RRSPs in order to buy their first home, but prospective home owners with incomes under $120,000 will also be eligible for a shared equity mortgage plan from the Canada Mortgage and Housing Corp (CMHC).
The announcement comes on the heels of changes in 2017 and 2018 to mortgage qualification rules that instituted a "stress test". It required that borrowers qualify for a mortgage 2 percentage points higher than the loan they would actually be taking out. These rules particularly affected younger and first-time home buyers who weren't bringing equity from past homes with them.
Not sure what these changes mean for you? Below is a simple guide for accessing and using these programs to purchase your first property.
Changes to the RRSP Home

Buyers' Plan
The raised RRSP borrowing limit is designed to give home buyers access to more capital. This may help them afford a down payment sooner or put down a larger down payment on their home.
If you take money out of your RRSP through the Home Buyers' Plan (HBP), you'll have to repay that loan as a series of equal installments paid over a 15-year period. Any amounts that you don't repay after 15 years will be treated and taxed as income.
Currently, in order to qualify for the program, you have to be a first-time home buyer. However, in 2020 a new rule will allow you to also use the HBP to purchase a home if you separate from your spouse or common-law partner.
To get started with the HBP, you must complete a Canada Revenue Agency Form T1036 for your RRSP issuer and possess a written agreement to purchase a qualified home. Once you withdraw and use the funds, your yearly installments are due within 60 days of the year-end, starting the calendar year after you withdraw the money. You can repay more than the minimum annual amount. If, on the other hand, you pay less than the planned installment, you must calculate that amount as income for the year and it will be taxed as such.
The good news is that you won't have to pay interest on these loans. The catch is that there is a cost to taking money out of your RRSP: your retirement savings will have less time to grow through compound interest. In other words, allocating RRSP funds to buy a home might leave you with less money overall when you retire, which is a long-term cost worth considering. It's worth noting, though, that a number of benefits from home ownership could help outweigh these downsides. Factors like potentially lower housing costs later in life, property appreciation and the fact that capital gains from your primary residence aren't taxed, might ultimately help you in retirement.
The First-Time Home

Buyer Incentive
The First-Time Home Buyer Incentive (FTHBI) is modelled on shared equity mortgage plans that have been implemented in places like Australia and the U.S. to improve housing affordability. In Canada, the initiative is expected to help lower monthly payments for more than 100,000 home buyers over the next 3 years.
Generally, shared equity mortgages work like this: the home buyer puts down a portion of the down payment for a mortgage. The shared equity mortgage program then chips in a portion of the price of the home. This reduces the amount that the home buyer has to mortgage or allocate to a down payment. For the FTHBI, the federal budget suggests that CMHC will take an equity stake of 10% in a new home and 5% in an older home.
In order to be eligible for the program, a home buyer must have a household income of less than $120,000. In addition, the total mortgage added to the amount that CMHC provides can't be more than 4 times the buyer's household income. This essentially means that CMHC will only help home buyers purchase properties that cost less than $500,000. That's a limit that could make it more difficult to take advantage of the program in cities with hot housing markets.
While you don't have to repay the amount that CMHC chips in toward your mortgage while you own your home, you will have to share the capital gains on your home when you sell it. So, if your home gains value by 10%, you will have to repay CMHC for its loan plus 10% of that amount.
You don't have to choose just one of these incentives if you're a first-time home buyer; using them together could help you enter the housing market more quickly and buy a home that's right for you.

And who knows? Your very own kitchen may become the new hot spot for weekend brunches with friends.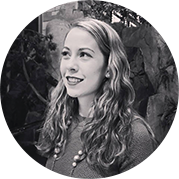 Written by
Amanda Reaume
Amanda is a millennial personal finance writer who has been published in Time.com, USAToday, the Globe and Mail, the Vancouver Sun, and Forbes. She wrote the book, Money is Everything: Personal Finance for the Brave New Economy, a primer on money for millennials.