How one writer uses a sinking fund to stay on top of miscellaneous expenses.
In 2020, I hit a major financial milestone. After diligent work and careful savings, I was debt-free. And my emergency fund had been fully stocked. With these important goals met, I was at a loss. What now?
But then I learned about sinking funds and how they can fill the gaps in your regular budget.
A sinking fund isn't traditional savings. Instead, it's money that's meant to be spent — the idea is that you already have it set aside when you need it. Writer Lance Cothern summarizes the concept as "buckets of savings set aside for significant expenses Opens in a new window.."
I don't feel guilty for dipping into one of my sinking funds. Unlike my emergency savings, I'm not setting money aside for a worst-case scenario. Instead, it's cash I know I'll need — I just want to be prepared ahead of time.
"If you've saved for something specific in the past, then you've already had a sinking fund," writes financial journalist Alicia Adamczyk Opens in a new window.. That's a great way to look at it, because pretty much everyone has saved for a goal at one point or another. Thinking about sinking funds this way makes the idea a little more familiar and relatable.
Simplii Financial wanted me to write about how I use my sinking fund, and why you might want to consider starting one, too.
How I use mine
Right now, the main expense I want to be prepared for is therapy. Every 2 weeks, I pay $80 per session, which adds up to $160 per month. It's predictable, and it's something I never want to skip out on because of a lack of funds.
A few months ago when I had some extra cash on hand, I transferred a good chunk over to my sinking fund account — about $400. I knew that it would last me for several months. This way, I wouldn't have to stress about it when the time came to pay for my appointments.
Now, whenever I get extra money from things like a tax refund, I make a point to top up my sinking fund. When I have to pay for therapy, I feel no stress — I know that I've made a point of setting money aside. It's reassuring to know I won't need to dip into any other savings account or use a credit card.
My sinking fund has become one of my main financial priorities. Alongside regular investments and payments on my low-interest debt, I can rest assured that I'm putting my money to efficient use.
Uses for your sinking fund
You don't have to limit yourself to saving for medical costs — pretty much any upcoming expense will do. Take a look at your year: are there specific costs for which you can plan ahead? Think: car repairs, subscriptions or membership fees. If so, a sinking fund might be worth considering.
Another awesome way to use sinking funds is for gift giving. When the holidays or birthdays come around, many people feel caught off guard — especially if it happens to be a slower month in terms of cash flow.
Around the holidays in November, I put some extra money in my sinking fund. When it's time to start budgeting for gift shopping, I know I can afford to get presents for my loved ones. I still use reason and make a realistic budget, but it's comforting to know I have the funds ready.
How digital banks can help
Another key feature of my sinking fund is that I keep it in a high-interest savings account (HISA) with an online bank. Even though interest rates can fluctuate seasonally for most HISAs, I like to use them for my savings goals — and there are still perks like no-fee banking. I also keep all of my personal bank accounts and credit cards with one institution, so everything's in one place and easy to track.
Keeping my sinking fund in an easily accessible place like a high-interest savings account means I can transfer money over quickly when needed. After a therapy appointment, I simply open my mobile banking app, transfer funds from my sinking fund to my chequing account and pay via Interac e-Transfer®. The whole process takes just a few minutes.
When it comes to my finances, I want to optimize wherever I can. By combining the advantages of a sinking fund with my online savings account, I get the best of both worlds.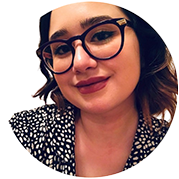 Written by
Mercedes Killeen
Mercedes Killeen is a Toronto-based professional author and editor. She's published two collections of poetry, won various literary awards, and is a regular columnist at The Financial Diet blog. You can learn more about her (and her work) at mercedeskilleen.com.