Stop tossing out slimy spinach and overripe avocados. Reduce your food waste and save money with these
simple strategies.
You're doing your part for the environment: you recycle, sometimes you bike to work and maybe you even compost.
But if you're like most people, you're likely still generating a lot of waste. The average Canadian throws out $28 worth of food each week, which adds up to a whopping $1,456 every yearOpens a new window in your browser.. Surprised by those figures? Most people are. But just think about all those bunches of spinach you've shoved to the back of the fridge only to find 2 weeks later, wilted and slimy. Consider all those meals you've eaten at restaurants, leaving half of the massively sized portion on the plate.
From expired milk to mouldy bread, we're throwing away more food than we realize. And the nearly $1,500 you're tossing in the garbage each year might be more damaging to your long-term savings strategy than you realize. For example, if someone invests $1,456 at 5% for 30 years, they would have more than $101,500 to put toward goals like retirement, a summer home or kids' university costs.
So, how can you reduce the food waste in your household and save money in the process? Below are a few easy ways to take the first steps toward a low-waste household.
Roots of the food waste problem
You've probably heard the age-old saying about grocery shopping: never go when you're hungry, since you're likely to buy more than you can feasibly consume.
Buying too much is one contributor to food waste. Whether you're stocking up and letting half of that bulk tub of hummus go bad or simply failing to plan properly before your weekly shopping trip, buying too much (or the wrong things) almost always leads to unnecessary waste down the road.
Another common miscalculation when it comes to stocking up on food supplies is not being aware of what you've already got at home. If you can't remember that there are 2 ripe avocados sitting in the pantry, you might pick up an extra 2 at the store, and then end up with more than you're able to eat (there is, it turns out, such a thing as "too much guacamole").
We're all guilty of mishaps like forgetting food in the back of the fridge, getting confused between "best before" and expiration dates, or leaving that bag of frozen fruit in the freezer until it becomes an unappetizing victim of freezer burn. Luckily, there's a simple solution: meal planning is a way to mitigate some of the most common practices that lead to food waste.
The best news is that meal planning doesn't have to be difficult or a big to-do.
Simple meal planning:

first steps
Find a half-hour to sit down and figure out what you plan to cook over the next 7 days. Making this a steady part of each week, like every Wednesday or on quiet Sunday mornings, can help you get the hang of simple meal planning. The bonus here is that this practice not only helps reduce your food waste, but it can also add an element of routine and mindfulness into your healthy eating habits.
Start by "guesstimating" the number of meals you'll need to cook for yourself. If you know, for example, that you're going out for dinner or meeting friends for brunch on the weekend, then you can plan for fewer meals.
The next step is to open your fridge and pantry to see what needs to be used up before it goes bad. Prioritize meals that will incorporate food about to go to waste. You can find recipes based on the ingredients you have on hand using websites like SuperCookOpens a new window in your browser..
When you've decided on the recipes you want to tackle for the week, write down all the missing ingredients you'll need and if you expect to have leftovers. For instance, a chili recipe might call for half a can of beans or a quarter can of tomato paste. When filling out the remainder of your weekly meal schedule, look for complementary dishes that will use up these ingredients.
Meal planning doesn't mean you'll need to cook every night, especially if you live in a single-person household or with just 1 roommate or partner. Most recipes yield more than 2 servings. Aim to make meals that will keep for 2 or 3 days after you've cooked them, and plan on taking leftovers to work, eating them the next night for dinner or freezing them for when you don't have the energy to cook. This will save you time and money, and you won't be as tempted to order in.
One of the best parts of meal planning is that it can help simplify your life. Since you know what you'll be eating ahead of time, you'll rarely need to make unplanned grocery store stops or expend energy figuring out what's for dinner on Tuesday when you get home late after yoga.
Looking for resources to help ensure you stick to your routine and have enough diversity in your diet? There are a variety of blogs and sample meal plans that can help you plan ahead in ways that reduce food waste and repurpose leftovers.
How to buy food strategically
Once you have your meals outlined, create a detailed list that indicates how much you need of each item. Try to be as specific as possible. If you need just 2 tomatoes, don't buy a bunch of 8. Consider swaps for very niche or rare ingredients you're unlikely to use again; turmeric, for example, can often act as a substitute for expensive saffron, as well as a healthful addition to smoothies or juices.

In addition, resist the temptation to make impromptu purchases. Be wary of "buy 1 get 1 free" offers for perishables unless you know you can adjust your meal plan to use up that extra food. Keep in mind that it's ultimately not cost-cutting if you throw out half of that bulk container of sour cream or 2 of those "4-for-the-price-of-1" lemons.
Additional food-salvaging strategies
There are all sorts of easy ways to reduce food waste. You just need to get a little creative. One way to prevent food waste is to change the way you store your food. Arrange groceries in your fridge and pantry with what is about to expire closer to the front. That way, you know what needs to be eaten first. You might even want to add a label with the expiry date written on your containers if you're worried you might forget when things will go bad.
If you buy something perishable in bulk or if you grow your own food in your garden and have extra, consider sharing it with a friend, family member or neighbour if you're not going to use it all.
Make sure that you store food properly, too. Should it be in the fridge or can it sit on the counter? It's easy to figure this out with this simple guideOpens a new window in your browser.. Many foods freeze well, even ones you might not expect. Cheese, for example, can be frozen and used in recipes days or weeks later. You can even cut it up or shred it for easier storage.
On that note, if something is about to expire, throw it in the freezer, but make sure it will be easy to use once frozen. Measure out milk in cups to use in cooking, for example. Cut up fruit that's about to go bad and store it in small containers, and freeze those spinach bunches for smoothies, green juices or soups. Write dates on everything for easier prioritization.
One last thing to keep in mind is the difference between best before dates and expiry datesOpens a new window in your browser.. Many foods have best before dates that act as a way to guarantee freshness. But, unlike with an expiration date, items that have surpassed their best before limit are still safe to eat. Knowing the difference can mean you'll throw away less food.
Reducing food waste is a process that takes practice. You might find that even with all your mindful attempts, you still have to throw away something every once in a while. Use those moments as lessons for improving your habits and strategies in the future. Your wallet and the planet will thank you for the effort.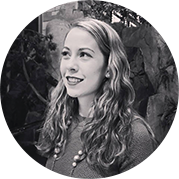 Written by
Amanda Reaume
Amanda is a millennial personal finance writer who has been published in Time.com, USAToday, the Globe and Mail, the Vancouver Sun, and Forbes. She wrote the book, Money is Everything: Personal Finance for the Brave New Economy, a primer on money for millennials.