Shopping online is easier than ever — but what does that mean for your bank account?
The Internet provides unlimited access to just about any product you can dream up. But the click-to-order endorphin rush is real, and it's easy to get carried away. Excessive online shopping can result in a collection of closet clutter, a drain on your bank account, and even compulsive habits for people inclined toward unhealthy shopping behavioursOpens a new window..
What can you do if you're beginning to notice your home is filled with things you don't actually need? How can you better manage the thrill that clicking "add to cart" creates? Below are a few tricks to keep a casual online shopping habit in check.
1. Practice "intentional spending"
We'll let you in on a little secret: the next step after "add to cart" doesn't have to be "confirm order." The beauty of online shopping is that you can put an item in your cart or bookmark the link and walk away for a few hours — or even days. Then, you can come back with a clear head, and figure out if it's an item you actually need.

Pro tip: instead of adding items to your digital cart to begin with, consider creating a document with links to all your wish-list goods. Close (don't just minimize) the document for at least 24 hours after you've first spotted a potential purchase, and only allow yourself to buy items if you're still committed after a few days' time.
2. Set daily or weekly screen time limits
If you find yourself falling down the online shopping rabbit hole with specific sites, it's simple to block these platforms for a set chunk of time. There are a slew of apps to help people stay off social media platforms at work so that their days are more productive, and these services also function fabulously as a way to curb online shopping.

One example is Strict WorkflowOpens a new window.. Using the platform, you can block your favourite guilty-pleasure shopping site for 25 minutes, allow yourself 5 minutes to browse, and then block the URL again for another 25 minutes. It's long enough for you to take a look around, but not long enough to dominate your day.
If you don't know what your budget is, it's easy to overspend on things you don't need. Downloading simple budgeting apps can help you determine what you can spend on the more fun purchases.

These tools help you fully understand your finances in an easy and comprehensive way. Once you know just how much money you have coming in, how much you need each month for living expenses and how you tend to spend week after week, you'll know what you can reasonably afford to spend on the little extras. Creating a budget is the first step to financial freedom.
4. Keep your eyes on the prize to resist impulse purchases
When there's a big-ticket item you want that requires some saving, like those name-brand sunglasses or a dream vacation, you may be less likely to spend on smaller, less significant items.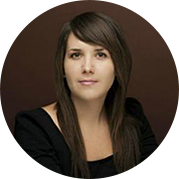 Written by
Lisa Lagace
Lisa Lagace is a Toronto-based freelance writer whose work has appeared in NPR, Marie Claire, Leafly, The New York Post, Paste Magazine and more. You can usually find her binging true-crime podcasts and walking her Pomeranian around the city.