Inspired by tiny living, these multifunctional space hacks work in any home, regardless of size.
Tiny home, big advantages
While you might think that living in a tiny home means sacrificing the extra rooms of a bigger house, a little creativity and a multipurpose mindset can go a long way and save you a bundle on home decor.
Not to mention the savings on the house itself. For those looking to own a home in the current market, you can buy a completely finished tiny home for less than the price of a down payment on many full-sized homes in Canada at about $60,000Opens a new window in your browser..
Whether you've chosen a micro home to save money or to live a more minimalist lifestyle, there are many advantages to living in a smaller space in our fast-paced, busy world. A family living the micro home lifestyle naturally spends more time together. Because 1 room can have many different uses, each member of the family will have various reasons to use the same space. There's also the time you save on cleaning. Maintaining a small home takes a fraction of the time and supplies it takes to clean a traditional house.
Design strategies for small spaces
Tiny living spaces, like compact apartments and motor homes, can seem challenging to navigate at first, especially for those accustomed to living with more. For the creative homeowner, however, these spaces present an opportunity to embrace minimalism and think about the best possible ways to get the most out of the space they do haveOpens a new window in your browser..
To create a truly multifunctional space, begin by reviewing the layout of your home. Locate the focal point of the space and design around that area. Consider the architectural layout and buy furniture that works with the design rather than against it. If you're not sure where to begin, keep it simple with one of these easy DIY projects that add a lot of value to your spaceOpens a new window in your browser..
For instance, a space with a ladder leading up to a loft area can easily become a cozy bedroom above and an office below. If designed with the right multifunctional furniture, you can quickly turn that office into a lounge or a dining area or both depending on how creative you get.
These days you can buy a DIY kit to build your entire tiny home in just 2 daysOpens a new window in your browser.. You can also go DIY for a lot of the furniture that fits inside to ensure each room of your home has multiple uses. Plus, the process is much easier than you might think, especially with the help of online guides and videos.
While there are some projects where you'll probably want to hire someone to help out, beginners can easily create a wall-mounted dining table-slash-coffee table-slash-desk with just a few simple supplies. The installation process takes about the same level of skill as hanging a bulky wall mirror and can be done in an afternoon. When you don't need the table space, you just fold it away and instantly have more room for seating when friends visit.
When you can DIY something to make it custom for your home, not only are you making it function at its highest level, you're also saving money you would have otherwise spent hiring someone or buying something pre-constructed.
While you might be intimidated by the prospect of DIY at first, if you start with something simple like a floating shelf, you'll feel empowered to take on larger projects in no time.
Use modular furniture for multifunctional rooms
Whether you're living the tiny home dream or in a traditional home, multifunctional furniture can streamline your space and help you declutter. Focus on furniture that can be used in many different ways, like pieces from Modern SensibilityOpens a new window in your browser. and TETRAN LivingOpens a new window in your browser.. Each piece is designed specifically for small spaces, so you don't have to lose out on any of the perks that come with living larger. Modules are assembled with ease to create multipurpose couches, bedside tables, bookcases and desks.
TETRAN's focus on cube-style modules means its furniture isn't only multifunctional, but if you get bored of the current setup, you can move the various cubes around or buy a few new ones to create something entirely new. The upfront cost pays off quickly: investing in 1 piece of furniture with 3 or even 4 different uses can lead to significant savings.
Make storage space priority number 1
When designing, building or purchasing items for your home, focus on what kind of storage it allows for. A couch or a bed, for instance, may have plenty of extra space beneath it, which can be used to store games, movies, books, toys and just about anything you might need. Consider: If you like an item, but it has a large footprint and no storage space, does it really make sense for your home?
Whether you have a tiny home or a traditional home, you can add value, function and ease to your space with these simple, space-saving tricks.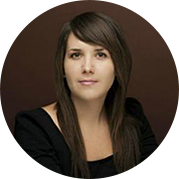 Written by
Lisa Lagace
Lisa is a Toronto-based freelance writer whose work has appeared in NPR, Marie Claire, Leafly, New York Post, Paste Magazine and more. You can usually find her binging true crime podcasts, walking her Pomeranian around the city or travelling to the latest music festival.