Learn some words that showcase the beauty of living simply and connecting through community.
A few years ago, you couldn't read a lifestyle magazine or visit the self-care section of a bookstore without coming across the term hygge, a Scandinavian concept that's all about being cozy, comfortable, cheerful and content with lifeOpens a new window..
Hygge can't be accurately summed up by a single English word, but that hasn't stopped North Americans from embracing the trend, so much so that hygge made the Word Of The Year shortlist in 2016Opens a new window.. But hygge isn't alone on the world stage when it comes to untranslatable, wellbeing concepts. Here are 7 other ideas that will inspire you to start living your best life.
Ikigai
IIkigai (pronounced ee-kee-guy) is a Japanese concept that means "a reason for being."
What do you find valuable? What is your purpose in life? What makes everything worthwhile? The answer to those questions can lead you to a feeling of ikigai: an ease, a sense of satisfaction and, more tangibly, a reason to get up in the morning. For some, that means family and relationships, or hobbies, while, for others, it involves finding value in your work.
So, to get on the ikigai train, all you need is to find purpose in how you spend your day. If you feel useful and valued, your work and your life will be better. In fact, being in a state of ikigai has a direct correlation to lower stress levels and overall healthfulness, according to some studiesOpens a new window..
Niksen
Unlike ikigai, niksen (pronounced nik-sen) is all about not having a purpose. This Dutch concept focuses on the art of doing nothing. It celebrates being idle, or, if you are doing something, seeing that it doesn't have a greater purpose outside of enjoyment or relaxation.
Niksen is meant as a stress-relieving practice to combat the productivity-obsessed culture in which we live. It can be achieved as easily as sitting in a comfy chair and looking out the window, playing your favourite album and zoning out, or letting your mind wander while lounging in the grass.
Döstädning
The Swedish idea of döstädning (pronounced duo-stad-ning) takes Marie Kondo's popular "spark joy" concept several steps further, asking you to cull your collection of life possessions in anticipation of death Opens a new window..
While that may sound morbid, it's actually incredibly practical, even if you're in perfect health. Practicing döstädning (or, literally, "death cleaning") allows you to pay respect to the things you own and have inherited, and consider how they'll be passed along after you're gone.
Lagom
Swedish culture prizes moderation. The country has even experimented with shorter workdays of just 6 hoursOpens a new window., so it's no surprise that Swedes are behind the concept of lagom (pronounced loh-gohm). Lagom is about living a balanced life, moving more slowly and purposefully and not getting caught up in minutiae. It's about allowing simple pleasures to satisfy you and solitude to fulfil you, and not overextending yourself in any scenario.
It may sound like a difficult mentality to master, but there are a few steps you can take to bring some lagom into your life. For instance, start taking short walks during your workday, be kind to others and simplify your life by limiting the number of decisions you make each day. That may mean keeping a seasonal wardrobe with fewer options in it, or meal-planning in advance so you're not worried about what's for dinner every evening.
Gemütlichkeit
The chilly winter months are the ideal time to hibernate in the German feeling of gemütlichkeit (pronounced gee-moot-lish-kite), which is a state of warmth, coziness, contentedness, relaxation and friendliness.
Gemütlichkeit speaks more toward the atmosphere of an environment rather than the environment itselfOpens a new window. You can be cozy in your bed, but you feel gemütlichkeit when you're under the covers with your pets, spouse or kids binging your favourite television series. It's less about the physical act of cuddling up to watch a show, and more about the feeling all the pieces create when combined.
Guyub
The Indonesian idea of guyub (pronounced guy-oob) celebrates the importance of social connection. This concept entails bringing individuals together to share life's ups and downs as a community, offering support and ultimately creating a happier, healthier lifestyle.
Though the root of guyub is social in nature, there are many benefits for individuals, too. Numerous studies point to the importance of social interactionOpens a new window.. Building connections with people has positive impacts on physical healthOpens a new window.. Guyub also allows community members to share burdens, and increases access to emotional support.
Adding guyub to your own life could be as easy as volunteering your time to help others, or listening to the concerns of your friends and family and offering thoughtful advice. Making yourself available to lend a hand when needed is another baby step. Then, one day, when you are in need, others will be there to help in return.
Buen vivir
Similar to guyub, Ecuador's concept of buen vivir (pronounced bwen vee-veer) puts family and community above the self. The phrase directly translates to "the good life" or "good living," and it focuses on health, a positive relationship with nature and a solid communityOpens a new window..
Buen vivir implores you to put less weight on what you own or how much money you have, and more emphasis on the relationships you build and the inner circle you embrace. In buen vivir, community is about more than just friends and family; it also encompasses plants, animals and Mother Earth. It's thought that this support system can truly surmount any tragedy.
The best thing about buen vivir is that it's a social philosophy that can be implemented by anyone. Whatever your location, socioeconomic status, age or occupation, you can implement buen vivir by making a concerted effort to build, or rebuild, meaningful relationships. Other ways to cultivate buen vivir include doing something nice for a neighbour who needs help, such as shoveling a walkway or mowing grass, or getting a plot in a community garden as a way to socialize while connecting with the land.
From Sweden to Japan and Ecuador to Indonesia, it's clear that countries the world over have figured out the importance of living a simple, contented life, and by integrating these concepts into your own routine, you can, too.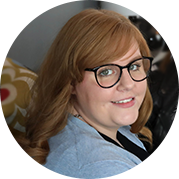 Written by
Erin Lebar
Erin Lebar is a culture, lifestyle, arts and entertainment reporter and writer based in Winnipeg, Man., and has interviewed almost every major music star, from Nick Jonas to Dolly Parton to Ozzy Osbourne. Erin has her Master's degree in journalism from New York University, where she specialized in magazine and feature writing, and a B.A. from the University of Manitoba in English literature and film studies.