Harness the power of the sharing and gig economies to make some
extra cash.
Whether you're in the midst of paying off a major purchase, a mortgage or even just a spending spree that got a little out of hand, household debt can be an understandable source of stress. Thankfully, there are simple ways you can chip away at your bills, and they all harness the power of the sharing and gig economies.
It's a thriving industry. In fact, according to research by PricewaterhouseCoopers, the global sharing economy is predicted to hit $335 billion by 2025 (PDF, 2.1 MB) Opens a new window in your browser..

From renting out your unoccupied parking spot or the roller blades gathering dust in your closet, to taking on a fun gig for an afternoon, participation can come in many forms. But, it boils down to using skills, time and belongings you already have to generate easy side income. There's no overhead required, and you don't have to quit your day job to do it.

Here are 5 doable ways you can participate in this booming trend.

1. Rent out your stuff

on Ruckify
Think of the stuff you have lying around that you use for only part of the year: luggage, gardening tools, baking trays or that dress you wore to one cocktail party and never took out of the closet again. You can rent out just about anything on RuckifyOpens a new window in your browser.. Even your kitchen space is fair game.
When you sign up with Ruckify, you'll confirm your email, phone number, personal address and profile picture through a third-party identity-verification service. Once confirmed, you can start posting photos of the items you want to rent and when they're available. Ruckify keeps 10% of the fee. Once the transaction is complete, RuckifyOpens a new window in your browser. e-transfers your payment, and then you can start the process all over again.

A bonus feature of this platform: For every transaction, Ruckify plants a tree, so you're also helping the planet one rental at a time.

2. Rent out your parking spot

on Rover
Turn your empty driveway or idle parking spot into easy cash by listing it on RoverOpens a new window in your browser.. You can still use your spot whenever you want; simply list the times you know you won't be home, and auction it off for someone else to borrow.
After you set up and verify your account, upload a clear photo of your spot along with a description that lets renters know exactly where to put their vehicle. The app lets you know whenever a tenant is using your spot, and the money they pay for it gets directly deposited into your bank account.

Currently, parking fees are capped at $3 an hour, but there are other reasons to feel good about this effortless way to make some extra cash: by eliminating the need for tenants to drive around searching for street parking, you're helping reduce their fuel consumption and CO2 emissions.

3. Pay your rent by sharing your home on Airbnb

or CanadaStays
If you have a spare room that's not being used, or your whole place is going to be unoccupied while you're out of town on a business trip, consider renting it out on AirbnbOpens a new window in your browser. or CanadaStaysOpens a new window in your browser..
To get started on Airbnb, all you need to do is set up a free account, verify your identity and upload a clear headshot of yourself. Then, you'll want to add photos of your space and descriptions of amenities and nearby attractions. You get to decide the nightly rate and the dates you want to rent, which you can adjust at any time. Remember, Airbnb charges a 3% booking fee to guests and hosts.

On CanadaStays, the country's largest vacation rental marketplace, you don't pay anything up front to list your property. The site keeps 8% of every booking, but you get to set the house rules and choose when your guests can check in, as well as how much they pay. You'll get paid 1 business day after your guests check in.

4. Sell your skills and time on Fiverr

or TaskRabbit
Choose the gigs you enjoy, the rates you are willing to accept and the hours that fit into your routine with skills-sharing sites like FiverrOpens a new window in your browser. or TaskRabbitOpens a new window in your browser..
On Fiverr, a gig is booked every 4 seconds worldwide and can range in price from $5 to $10,000. It's free to sign up for the site, and you can choose from more than 200 categories. Simply list your skills, then wait for the right client to come along. No skill or service is too obscure to sell. You could cast a love spell, send a postcard, teach English over Skype, design a logo or create a podcast, among many other possibilities. You keep 80% of whatever you make, and you'll get paid as soon as you've completed the job.

On TaskRabbit, choose from local gigs that require your physical presence, like picking up groceries, waiting in line for someone or putting together assembly-required furniture. After you complete the sign-up form online and pay a $20 registration fee, your identity will be verified for security purposes, and then you're ready to roll. All you have to do is download the app and choose the nearby jobs that appeal to you.

5. Sign up to be an extra on the

big screen
If you're a film buff who gets excited about the behind-the-scenes world of movie making, you're in luck. Anyone can work as an extra or a background performer in the film and television industry. There are 2 ways you can get gigs like these: the first is to sign up with a local casting agency for a nominal fee and show up if or when you're called to the set. The other way is to search online talent sites like Castcaller, Project CastingOpens a new window in your browser. and MandyOpens a new window in your browser.. These gig-specific sites list local casting calls and auditions, so you can apply for the ones that fit in with your schedule.
Expect to be on set for the whole day whenever you score one of these jobs. As a non-union extra, you'll likely make minimum wage to start and will probably be responsible for your own transportation, parking and wardrobe. But these kinds of casual gigs come with plenty of perks, too. In between takes, you're getting paid to meet interesting people, learn all about the film industry and even get some work done or catch up on your reading.

Finding ways to boost your income doesn't have to involve long hours, changing your job or even your routine. It can often be as simple as taking a look around your home to see what you already own or assessing your skills and talents, no matter how quirky, and listing them on online marketplaces. That's the beauty of the booming sharing and gig economies — you can make them work for you, rather than the other way around.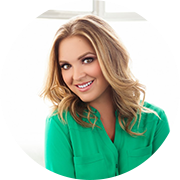 Written by
Barbara Balfour
Barbara is a TV host, producer and prolific print journalist with bylines in BBC, ELLE, the Economist Group, and every major daily newspaper in Canada. She has salsa danced in Cuba, sipped wine in the country of Georgia and interviewed Noam Chomsky in his office in Boston. Her work has taken her to more than 40 countries.