One life coach shares her simple tips for becoming the best possible version
of yourself.
There's a new job title floating around your social media feeds: life coach.
While you've probably heard the term, you may not know exactly what these professionals can do for you. Life coaches are counsellors who help their clients develop and follow through on actionable goals, explains Krista RoeslerOpens a new window in your browser., a life coach and registered psychotherapist. Using exercises, tools and techniques to help you identify an action plan for both short- and long-term goals, coaching can help you thrive.
We spoke with Roesler for a summary of her most commonly prescribed tips.
Simple advice that can change

your life
These 5 pieces of advice can transform your life and help you forge a happier, healthier path.
If you have an idea that feels exciting, pursue it. If a friendship or relationship feels "off" in some way, listen to your instincts and explore the underlying causes of the uneasiness. Your gut is often your best guide — and it can lead you to a happier life.
2. Gratitude creates a more peaceful state

of being
It can be easy to focus on the things we want instead of the things we already have that are worth being grateful for. Practicing gratitude — even for things that may seem insignificant — is one easy way to infuse positive energy into your life.
3. Say no to things you don't want

to do
Write out a list of everything you feel obligated to do but don't want to do. Think carefully about the items that you "must" do — perhaps more appropriately categorized as "responsibilities" — versus those you feel you "should" be doing. In the process, try to identify things that may be unhealthy obligations, such as maintaining a toxic relationship with a friend. When you cut out obligations that exist primarily in your head, you cut out negativity from your daily routine.
4. Perfection is impossible — instead, try for

your best
They say that perfect is the enemy of good. Life is messy, and you don't always have to give 100% in everything you do. Roesler suggests this simple mindset shift: give yourself a break when it comes to obsessing over small details, and try to focus on the bigger picture instead.
5. You can handle any challenge that comes

your way
Human resiliency is impressive. No matter what struggles you are up against, remember that it is possible to get through them, even if the process is challenging. Realizing you can handle the things that cause you stress is the best way to help reduce that pressure.
Think of these steps as a simple starter kit to begin thinking positively and moving forward. As you work through them, you'll see that life coaching is different than traditional therapy. While a therapist is the proper professional to consult if you're facing mental health conditions, life coaches can help just about anyone seeking to shift course professionally or personally.
"We all have enough negativity in our lives, often leading to great anxiety and fear," Roesler says. But with a little help, she adds, you can recognize the unhealthy thought patterns that are holding you back and make real progress toward your goals.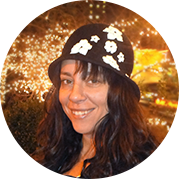 Written by
Amy Klein
As the former editor of Brain World magazine, Amy writes about health, mental health, exercise, business, food, travel and parenting.