Try these simple strategies for streamlining your life — and say goodbye to complicated
goal setting.
On a regular basis — be it the new year or after a big move or graduation — we earnestly jot down ambitious resolutions we want to achieve moving forward. So, how are yours working out? If your commitment has started to wane, it's worth reframing your goals as simple strategies and ditch the complex, ambitious to-do tasks for these easy-to-maintain guidelines.
This year, if you move the goalpost and loosen the rules, your resolution could become a straightforward lifestyle change that's more likely to stick.
Put your bank account on

a diet
Strategy: instead of downloading complex budgeting software or apps, try a "money diet."
Putting yourself on a money diet for a few weeks can help you learn where you're spending frivolously. Just as you would with a normal diet, spend a week or two living with as few cheat days as possible — don't spend money on meals out, impulse purchases or "just because" clothing or accessories. Over this period, make notes about what you really miss, as well as the expenditures you hardly notice are absent. This is an easy way to prioritize where your "fun fund" should be allocated.
This is also a good time to go through your bills and take note of areas where you can cut expenses — those 15 monthly subscription services you completely forgot you've been paying for, for instance.
Strategy: instead of signing up for another gym membership, find an accountability partner.
You're probably still paying for that trendy fitness studio you signed up for and forgot about, so why not use it? Find the motivation to work out regularly by dedicating a friend or family member to be your "accountabilibuddy." For many of us, it's easy to skip leg day, but less easy to bail on a friend.
This tactic is a bonus two-for-one; it will keep your health goals on track and strengthen your social capital.
Simplify your

digital spaces
Strategy: instead of buying yet another organization book, conduct a digital audit to free up space.
Everyone wants to be more organized. While there's a tendency to focus on physical areas — like an apartment, car or closet — digital spaces often get neglected when it comes to cleanup efforts.
This year, set a weekly or monthly calendar alert to conduct a "digital clutter audit." This might include unsubscribing from newsletters and junk mail, cleaning up your desktop or digital notes and deleting irrelevant files or apps cluttering up your storage space.
Do some "friendship housekeeping"
Strategy: put an end to those, "hang soon?" texts that never pan out. Instead, concentrate efforts on continuous touch-bases with friends.
Social media makes it easier than ever to keep in touch with loved ones, even if they live overseas. This is a double-edged sword. Simply watching a friend's story on social media doesn't cut it when it comes to maintaining close bonds over time.
Friendships often get into funks as we get older and responsibilities — kids' play dates, work commitments, etc. — pile up. To combat this, dedicate some time to "friendship housekeeping." In other words, make a concentrated effort to stay connected with friends beyond simply writing "Happy Birthday!" on their wall. It may help to jot down a list of your loved ones and set periodic alerts to give them a call, pay a visit or even shoot over a quick email. Make this housekeeping part of your weekly routine, rotating through your list — the chats may even become a highlight of your week.
Strategy: instead of setting a goal to read a set number of books, form a book club or sign up for a class.
It's easy to let that reading goal slip away, but there's nothing like an assignment due date to motivate you to get those nightly pages in. If you have goals to continue learning and increase your skill set, a class is the easiest way to make sure you actually get around to it.
Alternatively, joining (or even hosting) a book club with friends can motivate you to swap your nightly video-streaming for half an hour with a bestseller. Not to mention, there's the added bonus of cheese, crackers and good company when you meet for your monthly get-together.
Life-changing resolutions don't need to be complicated or daunting. The above actions may seem like simple steps, but they can go a long way toward helping you achieve your long-term goals, and even improve your overall well-being.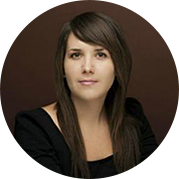 Written by
Lisa Lagace
Lisa Lagace is a Toronto-based freelance writer whose work has appeared in NPR, Marie Claire, Leafly, The New York Post, Paste Magazine and more. You can usually find her binging true-crime podcasts and walking her Pomeranian around the city.