When faced with a challenge, these two nature-loving women took their lives on the road.
Amanda and Elyse were days away from closing on a new condo when Amanda, a physical therapist, got some difficult news about work.
"She came home one day and said, 'I think I may lose my job.' Everything changed from there," Elyse recalls.
But the duo didn't let this minor hiccup stop them. Instead, they turned a tricky situation into a new opportunity. They trusted their gut and backed out of the condo sale.
Knowing finances were about to get tighter, Amanda and Elyse did what many couples would do: they downsized, cut back on spending and changed their lifestyle. But instead of moving to a smaller apartment, they packed up their lives and 2 cats into a refurbished Airstream trailer and hit the open road.
"We're always happiest when we're spending time outside," says Elyse. "When we thought about settling down somewhere, we couldn't just pick 1 area. So, we chose to see them all."
Video: This small space goes a long way (2:00)
Transcript
The duo reduced their spending by eating out less frequently and foregoing weekend trips. They also made plans to do most of the work on the trailer themselves in order to afford the move. Amanda discovered that she could take her work on the road as a travel physical therapist, and Elyse's printmaking business already allowed her to work from anywhere. With their remote careers sorted, the plan to go mobile was set.
Once the couple saw the silver vintage Airstream trailer, they were sold. The women bought the camper, named it Geraldine and got to work.
The couple updated the bathroom and the counters inside the trailer. They also did some re-tiling and reupholstering, but they kept many of the vintage touches intact. It was important for Elyse and Amanda to have space to enjoy the camper, so they got creative with storage and pared back their belongings.
"We really had to cut back to what was only entirely necessary. It was mostly clothes we had trouble with — we would pick something up, and if we hadn't worn it in a year, we'd get rid of it," says Elyse. "Now, we only have 2 of everything," she laughs, calling attention to 2 matching campfire mugs in the cabinet.
A few creative space-saving solutions helped with decluttering the space. Amanda fashioned an old table into a fold-out desk for Elyse to make prints, and having their dining table seats double as storage became a huge space-saver.
In terms of preparing financially, the couple made a real point to cut back on frivolous spending. The couple share all expenses, and a dual income helped cover the costs of the trailer and renovations.
"There are always unexpected expenses with something like this, when you're making something entirely your own," says Elyse. "So, you have to have some savings to fall back on."
It's been nothing but smooth sailing — and driving — ever since. The women have explored and fallen in love with the landscape of the West, something they never would have been able to do if they had gone through with that condo sale.
The reward for living a more minimalist lifestyle is that they get plenty of time in nature, which is where both Amanda and Elyse feel most at home.
Elyse, a freelance artist specializing in linoleum prints of natural landscapes, has always drawn creativity from the great outdoors. Her new lifestyle allows her to surround herself with scenic views, plenty of fresh air and endless inspiration.
Now, Elyse's portfolio of sketches and prints are more varied than ever. They feature everything from waterfalls and redwood trees to canyons and rock formations. Not only is the lifestyle more conducive to her work, but Elyse says she feels that her life is more abundant than ever.
"Living this way allows us to focus on what really matters. We'll always choose time outside over material possessions," she says. "You can have abundance in many ways, and that can also mean plenty of time outside. To us, that's a life well-lived."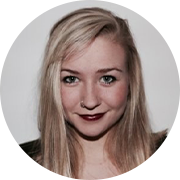 Written by
Jessie Torrance
Jessie Torrance is a video producer, writer and director based in New York City.