Are you ready to make saving money simple? Check out this SMART strategy for easy financial goal-setting.
If you've ever accomplished a goal that seemed a little bit out of reach, then you know how good it feels. You're left with a real sense of self-satisfaction and a confidence boost.
Research backs up this gut feeling. Studies have found that goals that are more specific and challenging are more motivating (PDF, 270 KB) Opens a new window in your browser.. The more specific a goal, the easier it is to get started and stay focused. A detail-oriented goal encourages big thinking and more concentrated effort.
A SMART goal incorporates strategies from goal-setting research to help you create detailed, challenging and actionable goals. Here's how to apply this tool to your short- and long-term financial objectives.
The SMART acronym was first coined by business consultants in the early 1980s. Since then, it's been adopted within industries ranging from healthcare to finance as a useful way to set actionable goals.
The SMART acronym stands for: specific, measurable, achievable, relevant and timely. Let's take a closer look at how to create a SMART goal.
Specific goals lead to higher performance because they create direction and focus. When outlining a SMART goal, consider the 5 Ws for inspiration:
Who: Who will be involved? Is this a personal goal or one that you hope to achieve with a partner?
What: What are you trying to accomplish? The more detail, the better.
When: What is your time frame for achieving this goal?
Where: If the location is relevant, consider it when developing your goal.
Why: Why is this goal of value? Knowing your "why" is important because it'll keep you motivated throughout the process.
Not all of the 5 Ws are relevant for each goal, but thinking through them will help you achieve a better sense of direction.
Have you ever heard the saying, "if you can't measure it, you can't manage it"? Well, it applies to your financial goals, too. To track the progress of your goal, it's necessary to consider:
What you'll measure, like dollars saved or annual contributions to your RRSP.
How often you'll measure, maybe weekly or monthly.
How you'll keep track of your data, like with a pen and paper or spreadsheet.
Research has found that people are most motivated to achieve their goals when they feel challenged. Goals that require you to push yourself often result in higher levels of self-satisfaction. So, when setting a goal, it's best to aim for something lofty, but also achievable. You should also consider whether you have the resources and abilities required to achieve your goal. If you lack the necessary skills, think about how you can develop them.
A SMART goal should align with your larger life values and objectives. For instance, if your goal is to make an extra $500 per month to put into a vacation fund, but it means making sacrifices when it comes to your free time, you have to ask yourself if the ends are worth the means. Will you be able to stay committed and motivated?
A goal without a timeline is just a dream. To make your goal a reality, give it a specific date. A concrete timeline will help keep you motivated, prevent procrastination and improve the effectiveness of the goal.
What makes the SMART strategy so useful?
SMART goal-setting works because it directs attention, effort and action to a specific task. It helps you avoid distractions and stay focused on what you want to achieve.
On the flip side, goals that are too vague often go unfulfilled because they lack a clear plan of action. If your goal is simply to "save more money," this doesn't provide a starting point, and getting started is often the biggest hurdle.
To highlight the difference between a vague and a SMART goal, let's take a look at an example.
Vague goals versus SMART goals
The fact that you're even thinking about saving is a good start. However, this goal isn't specific enough to bring about action. More detail is needed in regard to when you'll start saving, how much you'll save or a deadline for when you hope to achieve your goal. It might also be helpful to include why you want to save. Is it for a special anniversary trip, a down payment on a home or perhaps a monthly boost to your RRSP contributions?
Now, let's look at an example of a SMART goal.
This goal provides us with more information. Let's break it down and review each section to see how this SMART goal came to be.

With this goal, you've outlined how much you're going to save, $100, and how often, bi-weekly. You've specified when you'll start, this month, when you'll finish, in 6 months, and why you want to achieve this goal, to attend your sister's wedding. With this level of specificity, it's easy to see the steps required to put this goal into action.
To track your progress, you can record whether or not you've put aside $100 each paycheque. How you want to do it is up to you. You can make a quick note on your calendar or whip up a spreadsheet.
You want to set goals that are challenging but also realistic. After reviewing your current income and budget, you've determined that it's within your means to save $100 per paycheque. You can reassess in the future if you get a raise or start a side hustle.
In creating this goal, you've asked yourself, "Does this align with my values? Is this something I want to save for?" You've taken time to think about whether or not this goal fits in with your greater life objectives, and you've made an intentional decision to move forward.
You've created a concrete timeline to achieve this goal. You know exactly when you're going to get started, how often you're going to save and for how long.

Now, it's your turn. What goal do you want to achieve? Do you want to start saving for an early retirement, gift your parents a trip abroad or maybe contribute to your kids' education fund? Whatever you want to do, setting a SMART goal can help you achieve it.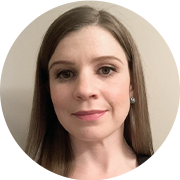 Written by
Jessica Martel
Jessica is a professional researcher and freelance writer. She writes about personal finance, psychology, parenting and higher education.