Looking to switch to an electric vehicle but don't know where to start?
Here's how.
If you're looking for a straightforward way to reduce your carbon footprint, few things are as effective as switching to an electric vehicle (EV). The Canadian government recognizes this and announced a $5,000 rebate against the purchase of zero-emission vehicles, battery-electric or hydrogen fuel-cell as part of the 2019 budgetOpens a new window in your browser.. The rebate is a deal sweetener, especially if you live in a house where you can park and charge overnight.
But what if you rent an apartment or live in a condo or highrise without a charge station? What does getting in the driver's seat of an EV look like then? Is it even possible?
These questions are still top of mind for potential EV owners, according to 2017 report on slow uptake in the battery-powered vehicle market called Stuck in NeutralOpens a new window in your browser..
"A lot of people are not aware of the growing number of models available, how far they can go [and] how they perform in winter," Dan Woynillowicz, policy director at British Columbia-based Clean Energy Canada, recently told HuffPost Canada. "There are a lot of myths out there."
But we've come a long way over the past few years, and some of the misconceptions that existed about charging, range and prices are being paved over by wider adoption of EVs. In fact, there could be 125 million electric cars on the road by 2030, according to Global EV Outlook 2018Opens a new window in your browser..
From an environmental perspective, the uptick is positive. According to the most recent stats on vehicle emissions in Canada, light-duty, gasoline-powered cars and trucks generated 11% of Canada's overall greenhouse gas footprint in 2016, a 4% increase from a decade ago. EVs are a notably more sustainable way of getting from point A to point B.
Sure, there's some work to be done with regards to infrastructure. But we're living in a time when it's never been easier to switch to an EV, whether you're a renter looking to ditch fuel for electricity or just looking to join a low-impact car-sharing platform.
That's right: you don't even need to own an EV to drive one.
EVs for apartment dwellers
It seems a lot of the things holding Canadians back from justifying the price tag for an EV which start around $30,000. These uncertainties are compounded when you live in an apartment building or condo. Battery range is certainly a factor, though some EVs can now travel up to 650 km on a single charge. But the most glaring barrier if you rent or live in a place where you don't have a driveway to park an EV is where to charge your car.
While there's no clear data on homeowners versus people who rent and EV ownership in Canada, data collected by the U.S. government shows homeowners are 3 times more likely than renters to purchase an EV.
For homeowners, installing an EV charger which costs anywhere from $500 and up, plus installation, is typically a worthwhile investment, especially if you're planning to stay put. But if you're renting or live in a multi-unit building without a defined parking space, it's a hard cost to justify, particularly if landlords are unwilling to foot the bill.
Condo owners or renters have made some strides in getting their own charge stations, though. In May 2018, the Ontario government made changes to the Condominium Act to make it easier for condo residents to own EVs.
"These new rules to facilitate the installation of electric vehicle charging systems in condos will remove barriers to condo residents who own electric vehicles or are thinking about purchasing one, by enabling them to charge their vehicles where they live," said the government in a release detailing the changes.
The changes trim some of the current requirements, making it easier to get your charger approved. They also make it harder for condo boards to reject your application if you meet all the outlined conditions.
Ontario isn't the first jurisdiction to look into making EV charging more accessible for those who live in apartments and condos. Across the country, cities are adjusting rules to allow for charging closer to home. Non-profit Plug'n Drive walks you through what you'll need from a feasibility standpoint, right through to assessing costs in its guideOpens a new window in your browser.. Metro Vancouver has its own guideOpens a new window in your browser.. ChargePoint also offers apartment owners informationOpens a new window in your browser..
However, if you're an apartment or condo-dweller facing the reality that you can't charge at home, don't despair. There actually may be a charger right around the corner from you.
Over the past few years, the federal government has upped is commitment to the vehicle-charging infrastructure by investing $182 millionOpens a new window in your browser.. Charging stations are still not as prevalent as gas stations, so you won't see them everywhere you look. But there is a solid network of 4,500 across the country for public use, and more are popping up all the time.
Private chargers are forecast to be more prevalent than electric cars themselves by 2030, according to the International Energy Agency's Global EV Outlook 2018Opens a new window in your browser..
As for the time it takes to charge, we've made strides there, too. Currently, there are 3 types of charging stations: Level 1, Level 2 and Level 3.
Like a smartphone, every electric vehicle comes with a cord-set that plugs into a simple wall socket for Level 1 charging. It's the slowest setting (1 hour of charge gives you around 8 km of range), but you'll be able to charge your vehicle regardless of where you are.
Level 2 charge stations are the most common. You'll find them at major malls, business centres and in a lot of newer condo buildings. It's a standardized plug that will work in all EVs, unless you drive a Tesla, regardless of whether you're in Canada or the United States. An hour of charge with one of these equates to around 30 km of range.
Level 3, otherwise known as DC fast charging, will take your battery from empty to 80% in 30 to 45 minutes. These stations are often found along major highways, but they carry a premium charge.
If you're considering going electric, check out PlugShare or ChargeHub to see where the stations are and if they're conveniently located. Some will be free to use; others vary in cost. According to Plug'n Drive, Level 2 stations usually cost around $2.50 for a flat rate or $1 per hour, and Level 3 stations cost around $15 an hour.
Buying an EV versus

sharing one
Although they have become more affordable, EVs still aren't cheap. They're a special type of vehicle and for that reason they do carry a premium. The federal government knows that and has earmarked $300-million over 3 years towards $5,000 rebates on electric vehicles. And in a bid to inspire cleaner drivers, provinces like British Columbia and Quebec offer subsidies ranging from $5,000 to $8,000 and rebates for installing wall chargers.
Once you've paid the upfront cost, however, there are financial perks to driving electric. Fuel savings is an easy one — an EV owner can expect to spend about $300 a year in electricity costs to keep their EV humming, about a fifth of what an internal combustion engine vehicle owner might pump into their cars.
According to the Canadian Automobile Association (CAA), the annual ownership cost of an EV is around $1,600 lower than that of a conventional combustion vehicle. Environmental group the 2 Degrees Institute puts this savings higher, estimating that Canadians driving battery-powered electric cars could save upwards of 66% on fuel and operating costs.
With fewer moving parts, some experts argue, there's less need for maintenance. Some insurance companies even offer discounts for green vehicles.
Naturally, ownership isn't an option for everyone. It may not even be the preferred option, especially if you're just a casual driver looking to get around with as little impact as possible.
Arguably, car-sharing is more environmentally friendly than owning an EV by default. For starters, you're putting fewer vehicles on the road, and sharing with other drivers helps offset your impact.
There are several spins on the car-sharing model that might appeal to eco-conscious road warriors. Many of the major car-sharing platforms offer battery-powered or hybrid vehicles for rental.
There are also sharing services that allow owners to loan their cars to other drivers. If you already own a vehicle, it can be an attractive proposition to subsidize the monthly payment of your EV by renting it out a few times a month. Alternatively, if you're looking to rent, using a driver-to-drive platform might give you more vehicle options to choose from.
Heading in the

right direction
The barriers that existed years ago, like a lack of infrastructure, shorter battery ranges, limited options of EVs on the market, have been whittled away by ambitious eco-warriors and automakers trying to move toward a low-impact future.
Going electric doesn't have to be complicated. You can find a car that fits your lifestyle, join a car-share program with electric options or subsidize your vehicle by renting it through car-sharing services. In the end, if they fit your values, EVs offer an opportunity to significantly reduce your impact on the environment — no driveway necessary.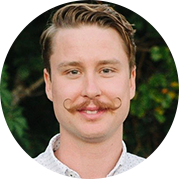 Written by
Andrew Seale
Andrew is a Toronto-based freelance journalist drawn to stories about people and the things they do through the lens of finance, entrepreneurship and travel.