It's time to invest in your own happiness and well-being. Here's a how-to guide for
getting started.
New Zealand is one of the first countries to put the economics of happiness at the centre of decision-making with its well-being budget. Consider that: an entire country stepping back and looking not just at its place in the world, but also the decisions it can make to elevate its citizens' well-being.
It's a revolutionary proposal — and a rare approach by a government.
"For the first time," said New Zealand Prime Minister Jacinda Ardern at the 2019 World Economic Forum in Davos, Switzerland, "we will be undertaking a well-being budget, where we're embedding that notion of making decisions that aren't just about growth for growth's sake, but how are our people faring? How is their overall well-being and their mental health... how is our environment doing? These are the measures that will give us a true measure of our success."
The budget earmarks $10.5 million for mental health over the next 3 years and is a good reminder of the important role well-being plays in all aspects of our lives. It also makes a strong argument for giving well-being a more forward role in your own budgetary decision-making.
Maybe it's time you invested in your own happiness and well-being. Here's a how-to guide to get you started.
Following New Zealand's example
Mental health is a sweeping challenge for Canadians. According to the Canadian Mental Health Association (CMHA), regardless of age, education, income level or culture, 1 in 5 people will experience mental health problems or illness at some point in their life.Opens a new window in your browser.

It's not easy to talk about, and while stigmas are slowly dwindling, there's more to be done to combat mental illness. According to the CMHA, close to half (49%) of those who feel they have suffered from depression or anxiety say they've never gone to see a doctor about it. Yet, there are few things more important than mental well-being. It gives you the ability to tackle the stresses of everyday life, and is what allows you to be productive and accomplish your goals. Your mental health needs your attention.
Creating a budget in and of itself is a key part of your mental well-being. Money occupies a large part of most people's focus, so it's no surprise the 2018 Financial Stress survey commissioned by the Financial Planning Standards Council (FPSC) found that nearly half (48%) of Canadians (excluding Quebecers) admit that financial woes have cost them sleep.Opens a new window in your browser.
A quarter of those surveyed say they feel "pressure to keep up with their friends' or colleagues' financial status". Millennials, in particular, reported pressure at twice the level of the national average.
"Money is inextricably interwoven into all aspects of our lives, and managing it effectively is a modern survival skill," said Dr. Moira Somers, Ph.D., C.Psych, a clinical neuropsychologist specializing in mental and financial well-being in a release accompanying the survey's resultsOpens a new window in your browser.. "So, when things are not going well for us financially, we tend to use up a great deal of our brainpower finding solutions or ways out of our dilemma. If the stress is prolonged, it can be quite exhausting, and can even cause temporary reductions in IQ and problem-solving abilities."
Somers points out that pulling together a realistic budget to address "real or imagined shortfalls both for now and the future" can help rein in some of that stress. It can also help you focus on making financial decisions with your well-being in mind.
Understand your wants

and needs
Wants and needs are part of any balanced budget. As are variable (unexpected) and fixed (monthly, weekly, etc.) expenses. Decoding the right combination of fixed-to-variable wants and needs is central to designing a thoughtful well-being budget.
You can draw a direct line between meeting your fixed needs and happiness. Very few people would argue that missing payments on life's big bills like rent, mortgage or vehicles, feels good. With variable needs, the sentiment is the same. If you own any substantial assets (say, a house or a car), then having an emergency savings fund and the peace of mind it affords can help temper your stress in case of a costly or unexpected event.
But the "wants" category is where you can eke out some funds for personal health and well-being. Take stock of your fixed wants, including the "nice-to-haves" like your weekly takeout ritual or your subscriptions to 3 different streaming services that you've built into your monthly budget. Think of fixed wants as perks that have become habits or as treats that no longer surprise you. People adapt, and in time, as psychologists point out, normalcy sets in and these perks no longer provide the rise they once did.Opens a new window in your browser.

Take an honest look at where these sorts of fixed wants fit into your overall happiness and whether they're still worth the value. This type of audit can free up some money for variable (i.e. spontaneous) and fixed wants that improve your overall well-being.
What you spend your money on makes a difference. Paying for time-saving services, like house cleaners or grocery delivery, promotes greater levels of happiness than does purchasing material items according to a recent study published in the Proceedings of the National Academy of SciencesOpens a new window in your browser..
"Around the world, increases in wealth have produced an unintended consequence: a rising sense of time scarcity," writes the study's authors, an international team from the United States, Canada and the Netherlands. "We provide evidence that using money to buy time can provide a buffer against this time famine, thereby promoting happiness."
As part of the study, researchers gave 60 volunteers in Vancouver $40 for 2 consecutive weekends, and asked them to spend it 2 ways. The first weekend, participants were instructed to spend the funds on something that would give them more free time; the second weekend, they were told to spend it on something material for themselves. The volunteers were then surveyed about how they felt regarding their spending decision. The results suggested greater levels of happiness after spending money on a time-saving purchase versus a material one.
"Lots of research has shown that people benefit from buying... pleasant experiences," said Elizabeth Dunn, the study's senior author and a professor of psychology at the University of British Columbia, in a press release issued alongside the studyOpens a new window in your browser.. "But our research suggests people should also consider buying their way out of unpleasant experiences."
So, how can you buy more time?
Grocery delivery is one option. Most major grocers across the country offer deliveries or you can even order online and pick up directly, saving some of the time. If you enjoy cooking, meal kits with pre-measured ingredients and recipes included can be a happy medium that cuts out the time wandering the aisles.
Other services can help you cut down on time spent on household chores like housework and upkeep of your yard.
In addition to funnelling your well-being budget into time, you can also invest in yourself. This doesn't mean splurging on more clothes or products, but instead focusing on experiences, your health and fitness and personal development. These are all things that promote mental well-being.
For over 20 years, Dr. Thomas Gilovich, a psychology professor at Cornell University, has been studying the links between money and happiness. Gilovich points out that one of the glaring revelations of his work has been that happiness derived from experiences lasts longer than the type that comes from material items in an article published by CornellOpens a new window in your browser..
"Think about how you feel when you come home from buying something new," Gilovich told Cornell. "You might say, 'This new couch is cool,' but you're less likely to say, 'I'm so grateful for that set of shelves.' But when you come home from a vacation, you are likely to say, 'I feel so blessed I got to go.' People say positive things about the stuff they bought, but they don't usually express gratitude for it — or they don't express it as often as they do for their experiences."
Spending less money on those variable wants gives you the opportunity to pursue experiences, whether that's a trip, a fitness class or a course on something that has always fascinated you.
You can love your material stuff and use it to define yourself, as Gilovich pointed out in a Fast Company article. But the fact remains those goods aren't a part of you in the same way your experiences are.
"We consume experiences directly with other people," said Gilovich, adding that after those experiences are over, "they're part of the stories that we tell to one another."
Change your mentality, change

your life
If you peel back the layers on New Zealand's well-being budget, the majority of the changes have to do with how the country is opting to perceive success, development and, above all, the happiness of its people. Sure, there are some new policies in the pipeline that support mental health, but the overarching change is about perspective.
And maybe that's the biggest lesson of all to draw from the budget. How and where you spend your money directly affects your well-being and how you perceive yourself. Ask yourself: do your current spending habits give you more time to do what you love? Is the way you manage your money encouraging you to create memories?
As Ardern pointed out in a recent op-ed for the Financial Times, one of the key economic benefits of supporting positive mental well-being is enhanced productivity. But it's more than that. "From a kindness perspective, the modern age places huge stresses on young people, which affects their ability to live full, meaningful lives," she says. "Confronting this will make us a better country."
In this same way, confronting your own economics of happiness has the potential to make you a better you.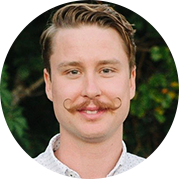 Written by
Andrew Seale
Andrew is a Toronto-based freelance journalist drawn to stories about people and the things they do through the lens of finance, entrepreneurship and travel.