Our cash back Visa* card has no fees and all the perks
Use your card anywhere Visa* is accepted, whether it's in person or online.
Dine at restaurants, fill your gas tank, buy groceries — there's no limit to the total cash back you can earn.ⓘ
Skip the interest if you can pay your balance in full on time every month.
Tip: your payment due date is 21 days from your monthly statement date, and making those monthly payments on time can help you avoid any interest-rate increases.
Want to use a cash advance, balance transfer or convenience cheque? Interest is always charged on these, so our unsecured personal line of credit may be a more budget-friendly fit.
No annual fee — seriously.
Get all the benefits of the Simplii Financial™ Cash Back Visa* Card with no annual fee.
Get additional cardholders
Add up to 3 additional cardholders and earn cash back faster. Don't worry, you can set spending limits.ⓘ
Find out how easy it is to earn cash back rewards. Enter your monthly spend in each of the three categories to calculate your potential cash back. Your cash back is applied as an annual credit on the primary cardholder's January statement.
Your estimated rewards: 354 dollars for the first year.
$324 per year‡ + welcome offer
Perk up with these great offers
---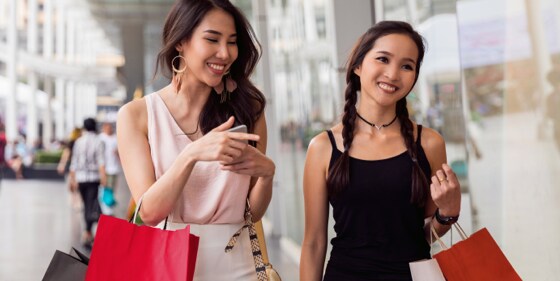 Special offer
Get 9.99% introductory annual interest on purchases for the first 3 months.ⓘ And get 19.99% after that.
Welcome offer
For your first 3 months with a Simplii Financial Cash Back Visa* Card, enjoy 20% cash backⓘ on eligible gas, groceries, drugstore purchases and pre-authorized payments. Up to $500 spend.

Bring a friend. Earn

$125

. Repeat.
Earn $125 each time a friend opens a No Fee Chequing Account or another eligible account using your unique referral link. Share your link and spread the word — your friends will get $50 too.ⓘ

More reasons to love this card
---
Get cash back when you send a Global Money Transfer and pay with your Visa* Card. There are no transaction fees, and you won't be charged interest if you pay your balance by the payment due date.ⓘ
Get real-time fraud alerts by email, text and phone about suspicious activity on your credit card.
Add your credit card to your mobile wallet and pay with Apple Pay, Google Pay™ or Samsung Pay®.
Build your credit history in Canada

with us
Get up to a $10,000 credit limit when you apply for our credit card through the New to Canada Banking Program. Pay no annual fee and earn cash back on your moving expenses and new bills.
Rates, fees and eligibility
---
Verify your identity with ease
NEW Digital banking has never been so simple. With Interac® document verification service, you can verify your identity safely from the comfort of your own home.