Getting a bonus
this year?
You'll want
to make the most
of it.
Here are
5 easy ways to make it
go further.
If you're in line to get a bonus, you've probably spent months dreaming about what to do with it.
While it can be tempting to blow the cash on sales or a "just because" purchase, there are smarter spending strategies when it comes to a cash infusion like a bonus cheque. Here are some easy ways to get the biggest bang for your buck.
Debt repayment isn't as exciting as a top-of-the-line television, but your future self, and your bank account, will thank you for it in the long term.
Debt is stressful. According to research firm Ipsos Reid, about one-third of Canadian households are concerned about their debtOpens a new window in your browser.. If you're among the group that's losing sleep over what you owe, paying down debt will provide relief.
Paying off debt is a good use of a bonus cheque since you'll save money on interest over the course of your loan — that means you'll have more money for fun stuff later.
You intended to put money into your RRSP this year, but didn't quite get around to it. While you might think making a contribution will be a lot of work, it shouldn't be complicated or stressful.
Start with this simple checklist: investigate the deadline for your contributions, look at your T4 from last year to see what your contribution limit is and talk to HR to learn about any matching programs your employer might have. If you're a freelancer and haven't yet opened an RRSP, commit some time to investigating the necessary steps for creating an account. Then, simply transfer your money before the deadline. Making yearly contributions makes saving for retirement a cinch.
3. Invest — in your

skill set
While many people think about investing for retirement, we don't always remember to invest in ourselves. No matter what field you're in, there might be a way to invest in courses or additional training that could help you get a promotion or make a career shift.
For example, a project management certificate might be the edge you need to stand out the next time you're up for a promotion. If you're ready for the next stage in your career, you'll feel great about being able to meet that goal with some additional credentials.
4. Save for a big-

ticket item
Bonuses are great bank account infusions, but if the thing you desire costs serious cash, your bonus might not be enough. For example, if you're saving for a down payment on a home or a new car, your bonus will likely be a drop in the bucket. Use your bonus as a way to save more quickly by creating an easy savings plan. Moving forward, consider setting up a simple automatic transfer into your account after every pay cheque.
All this is not to say you can't have a little fun with your hard-earned cash. A bonus is something to celebrate, so go ahead: treat yourself to something you can enjoy immediately.
Before you get your bonus, decide on something fun (and reasonable) that you can spend 10 to 20% of your cheque on. How much you opt to spend should depend upon your larger financial goals, so be sure you've got those outlined before you allocate a chunk of your bonus to a splurge item or experience.
A bonus cheque is many things, chief among them a reward — and a temptation. Taking time to consider how to spend (or save) it in the smartest possible way can pay off big time in the future.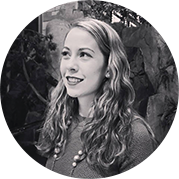 Written by
Amanda Reaume
Amanda is a millennial personal finance writer who has been published in Time.com, USAToday, the Globe and Mail, the Vancouver Sun, and Forbes. She wrote the book, Money is Everything: Personal Finance for the Brave New Economy, a primer on money for millennials.