Plant-based isn't just for vegans anymore.
Here are
some simple ways to make your
diet greener.
More Canadians are trying and loving plant-based proteins. That's a good thing in light of Canada's 2019 food guide, which recommends that half of your dish is fruit Opens a new window in your browser.and veggiesOpens a new window in your browser..
The guide also suggests that high-protein foods make up around a quarter of your meal. It emphasizes choosing plant-based proteins like beans, lentils and nuts over animal-based foods like milk, beef and poultry.

That doesn't mean everyone has to become a vegan or vegetarian, though. Trends like #MeatlessMondays already have more Canadians seeking out plant-based alternatives to carnivore-style fare, and many people appear to be embracing the shift. There's even a dedicated term for those dabbling in plant-based diets; a "flexitarian" is a semi-vegetarian or someone who eats primarily plant-based, but occasionally consumes meat.

Canadians are starting to get on board with veggie burgers in particular. When A&W added Beyond Burgers to Canadian menus in July of 2018, it sold a whopping 90,000 of the veggie burgers in just 72 hoursOpens a new window in your browser.. While the fast food chain had planned for steady demand, it underestimated just how popular the patties would be and its entire supply sold out in a matter of weeksOpens a new window in your browser..

While health, ethical and environmental considerations are driving the trend toward new protein sources, the fact that plant-based alternatives now taste so great is yet another reason to give them a try.

Here are some simple ways to add plant-based delicacies to your diet.

Plant-based for your health and for

the planet
Plant-based grub

on the go
There's a reason why A&W's veggie options are so popular. The company behind the burgers, Beyond Meat, as well as other similar companies, have helped revolutionize the alternative meat business by creating products that taste very similar to the items they mimic. Beyond Meat's tagline is "The Future of Protein," and its burgers contain no soy or gluten, making them attractive options for those with dietary restrictions.
If you're in a rush for lunch or dinner, picking up a veggie burger to go is a simple alternative to other options. Plant-based fast-food menus are poised to expand soon as companies inevitably follow A&W's lead. For example, Tim Hortons recently launched 3 Beyond Meat breakfast sandwichesOpens a new window in your browser..

Other fast food companies are also looking to get in on the trend, with many pizza places coming out with vegan cheese options and more fast-casual restaurants offering vegetarian and vegan menu selections beyond just salads.

New to cooking plant-based proteins? Consider trying some easily prepared foods to get started. Companies like Gardein, Field Roast, Beyond Meat and Amy's are just a few brands that make plant-protein prepared foods. These meals are a simple way to start your plant-based journey, and they're great options to have on hand for a quick weekday meal when you don't have time to cook.
A few options for experimenting with plant-based prepared foods include Gardein's Mandarin Crispy Chick'n, a tangy, plant-based chicken alternative that pairs well with rice or quinoa. Field Roast's smoked apple sage sausages can be consumed solo or chopped up to replace meat in your favourite dish. Looking to try your first veggie burger? Give Beyond Meat's burger a go. It's widely available in grocery stores throughout Canada and Beyond Sausages are also available in select stores. Other veggie patties that aren't trying to replicate meat, like Dr. Praeger's Black Bean Quinoa burgers, add variety to the array of options available on the market.
Most plant-based protein products are available in the frozen section of the grocery store, but don't overlook the produce aisle. There, you can find a host of veggie noodle bowls with plant proteins or even vegan hot dogs.
Whether you're going out for dinner on Meatless Monday or looking to pick up something to cook at home, seek out local companies that feature plant-based menus. From vegan and vegetarian restaurants to cashew cheese companies and vegan butchers, there are plenty of places to find tasty, plant-based protein options.
Vegan butcher, you ask? That's right: companies are now making artisanal alternative-meat products designed to look like slabs of meat, but are actually made of plantsOpens a new window in your browser.. And when it comes to dairy alternatives, cashew cheese is a popular product, one that's no longer relegated to the shelves of specialty stores. Today, chefs are creating whole storefront businesses exclusively selling non-dairy cheeses, butters and yogurts, like Blue Heron Creamery in VancouverOpens a new window in your browser.. Don't live in a town with a vegan butcher or cashew cheese monger? That's okay — your local specialty, vegan or organic store might have similar options.

Finding great vegetarian and vegan restaurants in your area is a snap. A quick Yelp search will help you find the best-reviewed options in your area. The platform even added a "Liked by Vegans" review filter in 2018. Sites like HappyCow are another way to track down veg-friendly options near you. Once you've conducted a quick search, you'll have a robust list of places to try the next time you're meeting up with a friend or looking for a unique date night spot.

Other great places to find local businesses making delicious plant-based proteins are farmers markets and food truck festivals. You never know, you might just luck out and find the best vegan pizza in your town.

Cooking with plants is easier than it sounds. You can often adapt your favourite recipes to be plant-based. For example, you can make pasta sauce by adding vegan ground beef rather than the real stuff or you can make a breakfast scramble using tofu. Love burritos? These vegan butternut squash black bean burritos are simply divineOpens a new window in your browser.. For an easy meal the whole family will love, try plant-based nachosOpens a new window in your browser.. For a culinary surprise, cook up some vegan pizzasOpens a new window in your browser.. Or, you can try your hand at crafting your very own Opens a new window in your browser.veggie burgersOpens a new window in your browser..

Here's an easy tip for introducing more plant-based foods into your meal-planning: look for menu inspiration from cultures that commonly eat meat-free dishes. Indian cuisine, for instance, features a wide variety of vegetarian-friendly options. Try your hand at lentil curry or this simple, 6-ingredient middle eastern mujadarrahOpens a new window in your browser..

For further inspiration, start following plant-based recipe blogs. Oh, She Glows is a blog with lots of creative, delicious meal ideas from the author who wrote The Oh, She Glows CookbookOpens a new window in your browser.. Another famous plant-based blogger is the Minimalist BakerOpens a new window in your browser.. The recipes on this site are particularly suited to newbies, as they all require fewer than 10 ingredients. Need more inspiration? Check out this round-up of 20 of the best online plant-based recipe bloggersOpens a new window in your browser..

Adding more plant-based proteins to your diet isn't just good for the planet and your health, it's also simpler than you might realize. From easy fast food options, to prepared foods that will help you get dinner on the table faster, to simple meals you can cook from scratch, options for a plant-iful diet abound.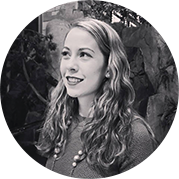 Written by
Amanda Reaume
Amanda is a millennial personal finance writer who has been published in Time.com, USAToday, the Globe and Mail, the Vancouver Sun, and Forbes. She wrote the book, Money is Everything: Personal Finance for the Brave New Economy, a primer on money for millennials.