Use technology to optimize your body and your happiness –
it's easy!
Wellness isn't just a state of being, it's an entire movement worth $4.2 trillion globallyOpens a new window in your browser.. Today's top wellness trends consist of everything from fitness programs like Peloton and CrossFit to traditional medicine like Ayurvedic massage and reflexology.
But across the board, there's a defining trait: data. In human history, we've never had the ability to capture our personal data, understand our wellness and seamlessly integrate it into our lives like we can today.

Call it biohacking, call it Wellness 2.0 — whatever the label, technology-enhanced wellness is omnipresent and here to stay. It could even be a key component of overall happiness, according to a report released last year by the Global Wellness Institute, Wellness 2030 The New Technologies of Happiness (PDF, 3.8 MB) Opens a new window in your browser..

"Thanks to advances in happiness research, we are gaining a better understanding of what makes us happy or, more precisely, how we can avoid things that make us unhappy," write the authors. "Furthermore, new techniques and tools are being developed that can help us to become happier more quickly and easily."

Wellness 2.0 is about using technology to gather information about yourself, for example, your routines, your health, your diet and level of physical fitness, and then using that data to make better choices and optimize your body.

Sound complicated? It doesn't have to be. Here are a few of the top trends, demystified.

While a selfie captures a moment in time, data selfies are more sweeping portraits built from your personal data. In the Wellness 2.0 world, a health data selfie is the backbone of self-improvement.
"The data selfie is a smart mirror in which we can observe ourselves from a range of different perspectives," write the authors of Wellness 2030. "With increasing precision and clarity, it reflects our latent strengths, weaknesses and sensitivities on the biological, emotional, mental and social levels."

So how do you capture a health selfie?

Demystifying the trend: start by investing in wearable tech or downloading a gadget or app that will track your fitness, movement and overall heart rate. You can track your food and the nutrients you're consuming easily with apps like MyFitnessPalOpens a new window in your browser., NutrientsOpens a new window in your browser. and MyNetDiaryOpens a new window in your browser.. As its name suggests, MyFitnessPal is also a go-to tool for tracking activity. Another user-friendly, tracking app is MapMyFitnessOpens a new window in your browser..

Once you've collected your data, both Google Fit and Apple Health are built-in options for collecting it and making sense of your health data selfie. There are also aggregators like ExistOpens a new window in your browser.. Exist's main purpose is to pull in your real-time information and help you better understand what's driving your mood, and what might make you happier.

2. Genetically tailored wellness
A step beyond wearables and apps, genetically-tailored wellness has spiked in popularity over the past couple of years. Genetic testing is usually as simple as ordering a mail-in kit, swabbing some saliva and sending it back for analysis.
The simplicity of testing combined with a growing interest in personalized health has inspired the creation of a large number of startups and services like 23andMeOpens a new window in your browser. and DNAfitOpens a new window in your browser.. These services typically offer everything from gene-specific meal plans and fitness regimes to customized supplements. They can help decode what your DNA is telling you.

Demystifying the trend: DNA kit test results can be fascinating. Who wouldn't want to know their metabolic rates, energy levels, heart health, capacity for focus, cognition and skin health from a quick cheek swab? But take results with a grain of salt, experts suggest. Interpreting DNA for fitness, meal-planning and weight loss isn't yet an exact science.

"In many cases, lifestyle choices and environment play a much more significant role in health outcomes," Dr. Melissa Lem, a family doctor and health writer recently told CBCOpens a new window in your browser.. "So, avoid focusing on things you can't change, like your genes, and pay attention to what you can improve, like your diet, exercise and sleep habits."

Biohacking is one solution to Dr. Lem's recommendation. It's as simple as focusing on the health factors you can control. While part of the movement has a decidedly sci-fi feel to it, taking baby steps toward biohacking doesn't have to be extreme.
Demystifying the trend: "People who are interested in biohacking assume it has to involve a crazy device or expensive supplement, but I believe what really moves the needle is connecting to nature," Luke Storey, a well-known biohacker and podcaster said in a recent interviewOpens a new window in your browser..

Biohacking can incorporate simple, daily practices like the ancient Ayurvedic ritual of sun gazing, which involves watching the sun rise and set as often as possible. "The morning and evening sun contains an abundance of red light, and that red light is what regulates your circadian rhythm, which in turn regulates your hormones and neurotransmitters, including the production of dopamine."

Sleep optimization is also a top priority for biohackers like Storey, who recommends wearable technology to track the amount of sleep and the different stages you move through during the night. An easy adjustment: track (and hack) your sleep with an app like Sleep CycleOpens a new window in your browser. or Sleep ScoreOpens a new window in your browser..

4. Intermittent fasting: fad

or fix-all?
The latest trend in diet optimization is not dieting at all. Rather, it's intermittent fasting, which is an umbrella term for alternating between eating and not consuming anything at all (besides water) for periods of time in order to improve body chemistry.
Demystifying the trend: there are 2 main types of intermittent fasting: whole-day and time-restricted. In whole-day fasting, you stick to your regular food choices for 5 days of the week, and on the other 2, you consume nothing. With time-restricted fasting, you eat only between certain hours, say 1 pm to 8 pm.

As with most Wellness 2.0 trends, intermittent fasting is still speculative. However, there's a whole culture of fasters that swear by it, including celebrities and athletes. And some health professionals are less skeptical than others.

"As long as you're reasonably healthy and informed, from a medical perspective I don't see any particular problem with trying [intermittent fasting]," Dr. Lem told CBCOpens a new window in your browser..

She points out that one of the positive aspects of intermittent fasting compared to other trendy diets is that you aren't required to eat specific foods and cut others out. "It's fairly easy for anyone to do," she says.

Decoding ourselves to

decode happiness
As the Global Wellness Institute study points out, we've never been closer to cracking the code on happiness through wellness.
"Around 60% of our personal happiness depends on factors that we previously had no control over (genes) or are very difficult to change (living conditions)," write the authors. "If a person wants to sustainably increase their happiness, they must change their behaviour, way of thinking and habits."

Taking data selfies and getting a snapshot of your DNA might provide valuable insight into your overall health, and biohacking and intermittent fasting might have the potential to rewire your physiology. And all the tools out there, from wearable devices to heart-rate and mood-tracking apps, do the work for you. They make it easy to manage your wellness in a data-driven manner.

"If you can measure it, then you can control it," say the authors of Wellness 2030.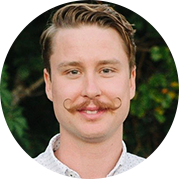 Written by
Andrew Seale
Andrew is a Toronto-based freelance journalist drawn to stories about people and the things they do through the lens of finance, entrepreneurship and travel.