Learning new skills doesn't need to be complicated. This guide breaks down
your options.
We're all curious about something, and that curiosity changes throughout our lives. It gets pulled in new directions. It's why we spend our lives devouring information and picking up new skills.
But how we learn best, well, that depends largely upon the person.

The internet has cracked the whole concept of learning wide open. Universities and colleges still form the bedrock, but today's digitally driven world changes fast. Careers take left turns, and new skills are needed to keep pace. A whole economy has developed around skills-building, leading to the pop-up of boot camps and workshops, online lectures and skill-sharing sites, and massive online open courses (MOOCs), which offer free lessons from some of the world's most well-known universities.

Employers call it "upskilling" (a sleeker way of saying professional development). Some workplaces even offer benefits that pay for or support your pursuit of ongoing learning on the notion that upgraded skills equal more valuable employees.

It's hard to argue with being more employable. But there's another benefit to picking up skills. Learning something new can help us cope with stress, according to researchOpens a new window in your browser..

"Psychologically, taking time to reflect on what we know and learn new things helps us develop feelings of competence and self-efficacy (a sense of being capable of achieving goals and doing more)," write the authors of the study re-cap. "Learning also helps connect us to an underlying purpose of growth and development. This way, we can see ourselves as constantly improving and developing, rather than being stuck with fixed capabilities."

The challenge isn't whether or not you should pursue your curiosity, it's figuring out what style of learning fits you best. There are questions you have to ask yourself: will you benefit more from in-class or workshop-style approaches? Do you pay for an online course or take a free one?

Here's a simple breakdown of the continued learning options out there for you.

You can thank the startup world for boosting the boot camp approach to learning. The tech sphere eats the concept up. And what's not to love about a crash course that compresses what you'd learn over a couple years into a matter of weeks? Workshops are essentially the same idea, though they tend to focus on less technical skills or follow more of a seminar approach, taking place over a few days.
Since entering the Canadian market in 2012, boot camps are becoming the backbone of the new skills economy, teaching everything from web design and project management to entrepreneurship and coding. Coding, in particular, has been a trendy stream. In fact, more than 15,000 Canadians have attended and graduated from a coding boot camp, according to Global NewsOpens a new window in your browser..

Naturally, these courses tend to carry a hefty price tag, but it's worth noting that the cost pales in comparison to tuition fees. And the prerequisites are also attractive: most of these programs don't require previous schooling focused on the boot camp's subject.

Boot camps have been championed for their collaborative environments and the structure they offer. They're fast-tracked, but designed to help you absorb the information. Plus, the immersive experience sets aside distractions and allows you to really wrap your mind around the subject. Your cohort becomes your network, which can be leveraged further down the road.

Workshops offer the same sort of collaborative environment with a less immersive experience. If you're looking to test out an industry — maybe you think you might benefit from coding skills or web development — a workshop can be a doorway leading to a boot camp later down the line.

If you're interested in pursuing this path, you can find a list of options available on websites like CourseCompareOpens a new window in your browser. and CourseReportOpens a new window in your browser..

It's worth considering the costs of these programs before signing up. In addition to the financial obligation, full-time immersion requires time. You might need to take a leave of absence from your job in order to study. So, these programs may be better suited to those looking to rewrite their career altogether, rather than seeking to upgrade skills or casually add new ones.

Online lectures and skill-sharing sites
As skill-sharing has become more popular, celebrities and well-known experts in their fields have signed on to pre-record lectures. And you can tap into these lectures with a membership.
Skill-sharing sites typically function on a subscription model, but some offer pay per use. The types of courses vary wildly from music production, fine art and acting to finance skills, accounting, data science and cooking.

Classes range from 2 to 5 hours in length and are broken into individual lessons. In addition to videos, these programs typically include workbooks and access to a student group to connect with and exchange feedback. They often come with a suggested timeline, but you're free to learn at your own pace.

In some ways, skill-sharing courses have stepped in as a more affordable competitor to traditional continuing education offered by universities and colleges. The downside is you don't walk away with a certificate proving you've studied the particular subject or gained a new skill.

Would you put it on your resume? Probably not. But a foundation based in skill-sharing will make you better at talking about those skills in an interview. It can give you more confidence. And perhaps it can even help open the door to projects you could eventually include on paper.

Learning through online skill-sharing courses can be a budget-friendly way to pick up skills in artistic mediums like acting, filmmaking and writing. But if you're looking to dig into the technical side, do so knowing that it's on you to prove you have the skill.

Massive online

open courses
And finally, the backbone of the self-learning phenomenon: massive online open courses, or MOOCs as they're commonly called. MOOCs emerged a decade ago with the sentiment that universities aren't just there to educate students, they're there to educate society as a whole. Since then, prestigious institutions across the country from the University of Toronto to the University of British Columbia have launched their own free online courses.
And people seem to love them.

Within 3 years of launching, 70,000 people had enrolled in the University of Alberta's Dino 101 university-level course (including a 12-year-old Scottish boyOpens a new window in your browser.). After all, who wouldn't want to tackle a subject through a world-class school like Harvard, University of Toronto, Yale, University of British Columbia or MIT? You can enroll in a MOOC either directly through the university or through a third-party platform. Here's a list of Canadian MOOCsOpens a new window in your browser..

Despite being free, MOOCs are very much the real deal. Filled with multiple-choice and comprehension testing, these university-level courses give you a chance to explore electives or disciplines without spending money on tuition. You're also getting access to professors at top schools around the world.

On the downside, like skill-sharing, free MOOCs typically don't come with certificates. You're spending the time to develop a skill, but you may not have a slip of paper saying you've done the work. In other words, they don't bolster your transcript, but there are intangible benefits that could add to your career.

While there are some instructor-paced courses, MOOCs also lack an in-person learning environment, meaning it's on you to keep pace with the workload, complete assignments and exams and take the course seriously. Although some MOOCs provide forums for discussion, on the whole, it's a solitary experience.

When you contrast the pros and cons of self-learning, MOOCs are ideal if you're looking to pick up a certain subject and truly understand it rather than build a specific skill. Think of it as "knowledge-sharing" rather than skill-sharing. If you're curious and capable of self-discipline, building your expertise in a subject through MOOCs can be a fruitful exercise.

Easy steps to setting your

learning plan
Now that you have an idea of your learning options, it's time to set a learning plan. It doesn't have to be complicated and there's no need to develop a syllabus.
Start with openness. Talk to your network to see what skills are in demand. Ask your peers for honest feedback: what can you improve upon? Read up on trends in your industry or career path: what have others done? What would you like to do? Know what questions you want to answer.

Once you have a better idea of what you're looking to learn, create a list of skills and the first steps for developing those skills. If you hear about a boot camp or workshop or course, put it in your calendar or bookmark it.

Next, you'll need to make time for your educational endeavor. Put learning time into your work schedule. Block out an hour every evening or 2 days a week, whatever fits your schedule and lifestyle, ensuring you designate a certain amount of time to learning each week or month. If the skill is going to benefit you in your current job, talk to your employer or colleagues about devoting some of the workday to your continued learning.

Whether you choose to learn through boot camps and workshops or online through lectures and open courses, your curiosity will only benefit you further down the road. You just need to make time to let it take you to the places you want to go.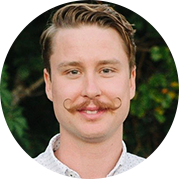 Written by
Andrew Seale
Andrew is a Toronto-based freelance journalist drawn to stories about people and the things they do through the lens of finance, entrepreneurship and travel.